Mobile Impact Crusher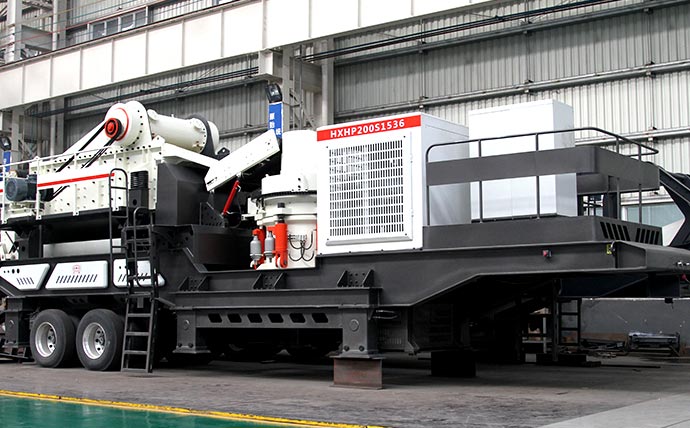 Crushing capacity: 30-550t/h
Feeding size: 300-700mm
Processible materials: Limestone,dry mortar, pebbles, cobble, basalt calcite, all metal ores, glass, dolomite, coal gangue, basalt, etc.
Mobile impact crusher
In order to break the obstacles of crushing site and complicated configuration, Fote designed and produced the mobile impact crusher with features of simple operation and high efficiency. The portable impact crusher is equipped with impact crusher, vibrating screen, feeder, conveyor belt, etc. Mobile impact crushing plant can be drove to move crushing site.
Feeding size: 1-720mm
Crushing capacity: 100-550t/h
Applied materials: metal ore, building stone, solid waste, etc.
Superior advantages of mobile impact crusher
1. The most comprehensive assembly: There are almost 80 types of mobile impact crusher. Every portable impact crusher can work alone or with other types. According to your various requirements, we have technicians to design special mobile impact crushing plant for you.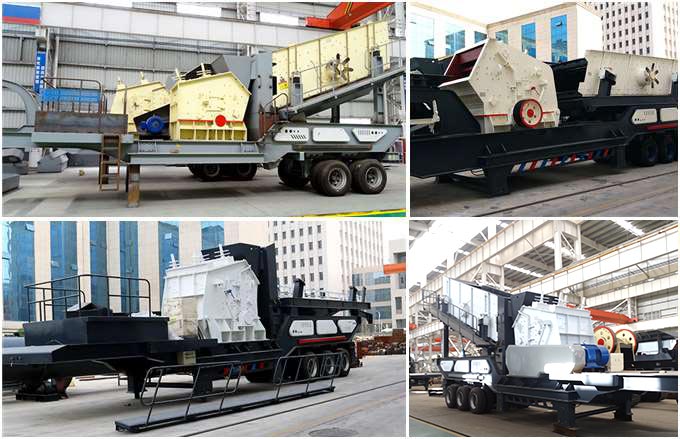 2. The most advanced design: The crusher frame is universal for all types. If you need different demand in working field, just changing the main impact crusher is OK.
3. The most flexible crushing plan: The portable impact crusher can work not only for coarse crushing, but can work with other crushers or screens to realize the secondary or tertiary crushing. Thus it is able to satisfy your different demands during the crushing or screening process.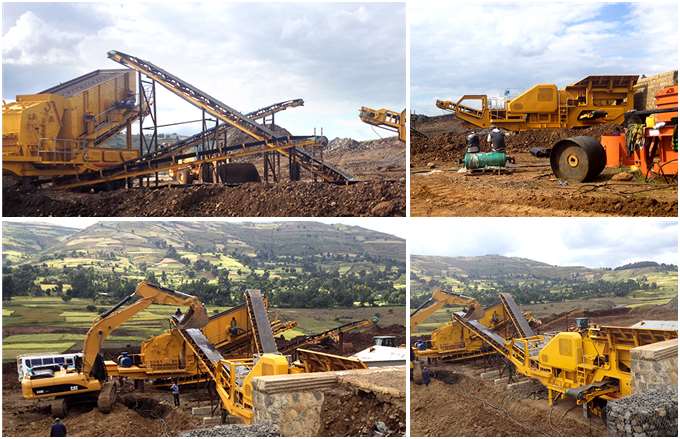 4. The most humanized structure: Since the mobile impact crushing machine can finish a series of action through the hydraulic control system, it is easy to operate. The mobile impact crusher equips various kinds of protective devices and overhaul tools, then you will use or maintain it more conveniently.
Leave us a message to tell us your requirement, and we can design the most proper mobile impact crushing plant for you, thank you!
Technical Data
| | | | | | |
| --- | --- | --- | --- | --- | --- |
| Model | FTM938F1210 | FTM938F1214 | FTM1149F1315 | FTM938F1110 | FTM1349F1315 |
| Transportation length(mm) | 12000 | 12000 | 13900 | 15450 | 15450 |
| Transportation Width(mm) | 2550 | 2550 | 2900 | 2950 | 2950 |
| Transportation Height(mm) | 3900 | 3900 | 4450 | 4500 | 4500 |
| Maximum length(mm) | 12500 | 12500 | 13900 | 15450 | 15450 |
| Maximum Width(mm) | 3250 | 3260 | 3250 | 3250 | 3250 |
| Maximum Height(mm) | 5100 | 5200 | 5200 | 5200 | 5200 |
| Weight(t) | 39 | 44 | 54 | 62 | 62 |
| Impact crusher | PE-1210 | PE-1214 | PF-1315 | HD1110 | HD1315 |
| Maximum Feeding Size(mm) | 350 | 350 | 500 | 400 | 700 |
| Capacity(t/h) | 70-130 | 100-180 | 130-250 | 112 | 280 |
| Vibrating Feeder | ZSW950×3800 | ZSW950×3800 | ZSW110×4900 | ZSW130×4900 | ZSW130×4900 |
| Main Belt Conveyor | B800×8.5M | B800×8.5M | B1000×9.5M | B800×11M | B1200×11M |
| Side-opening Belt conveyor(optional) | B500×3.2m | B500×3.2m | B650×4m | B650×4m | B650×4m |
| Gensrt(optional) | 320KW | 320KW | 400KW | 320KW | 440KW |
| Iron separator(optional) | RCYD(C)-8 | RCYD(C)-8 | RCYD(C)-10 | RCYD(C)-8 | RCYD(C)-12 |