Mobile VSI Crusher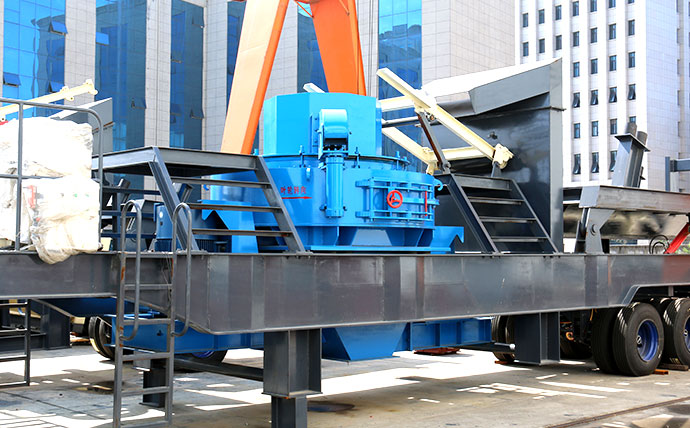 Crushing capacity: 80-250t/h
Weight: 31-49t
Processible materials: Limestone, granite, sand gravel, sandstone, construction waste, coal,coal gangue, basalt, etc.
Crushing capacity:80-250t/h
To meet the demand of markets, Fote specially produces the newly-type mobile VSI crusher through the continuous research and development. Since the mobile VSI crusher machine enjoys the features of high performance and attractive appearance, it has reached to the international standard.
Applied materials: pebble, granite, basalt, iron ore, limestone, diabase, gold, copper, etc.
Applied area: Mobile VSI crushing machine can crush and screen material in industries of urban construction, metallurgy and energy resource. From the quarry engineering, infrastructure construction to waste recycling, it is inevitable to use the mobile VSI crusher.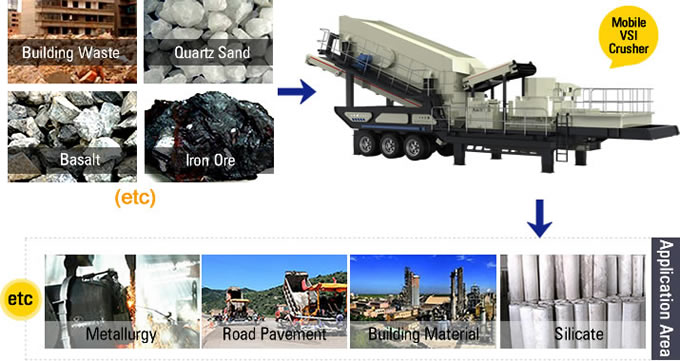 Working principle of mobile vertical shaft impact crusher
If you want to realize the continuous and cyclic crushing, you should choose a series of related machines like feeder, mobile VSI crusher machine, vibrating screen and conveyor, etc. They are the basis for you to carry through the crushing work.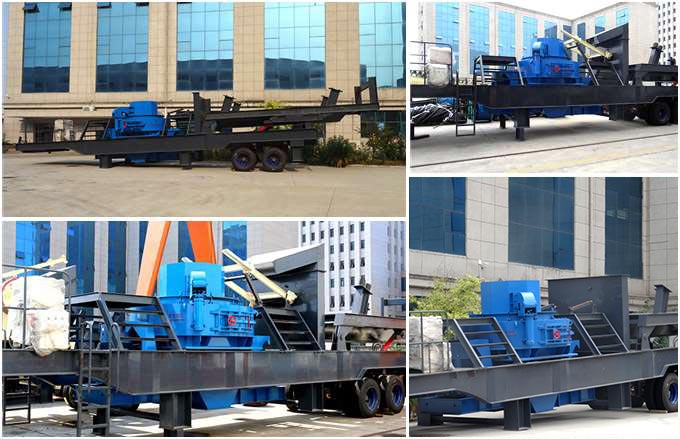 Performances of mobile VSI crusher
Flexible operation: Mobile VSI crusher machine is able to crush the raw material on field and move forward with the mining process. Thus you can save the cost for carrying raw material.
Flexible combination: According to your requirements for raw material and finished products, you can either choose the process of "crushing first, screening second" or "screening first, crushing second".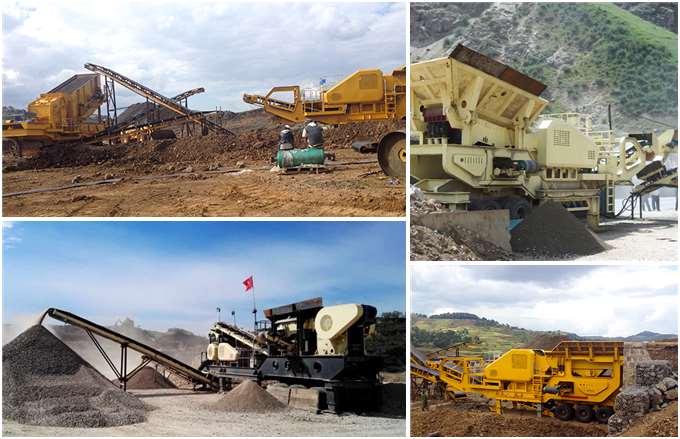 Construction waste crushing project in Mexico
This project is mainly for crushing the construction wastes in Mexico. Since the customer had limited processing site, he bought the mobile VSI crusher machine from us finally after many times' inspection. Fote mobile VSI crusher machine helps him save a lot time and money.
Technical Data
| | | | |
| --- | --- | --- | --- |
| Model | FTM3S1848V08 | FTM3S1860V09 | FTM3S2160V103 |
| Transportation length(mm) | 13500 | 15600 | 15600 |
| Transportation Width(mm) | 2830 | 2830 | 3100 |
| Transportation Height(mm) | 4350 | 4350 | 4480 |
| Maximum Length(mm) | 14650 | 16300 | 16300 |
| Maximum Width(mm) | 3900 | 3900 | 3900 |
| Maximum Height(mm) | 5980 | 6400 | 6550 |
| Weight(t) | 31 | 36 | 49 |
| Tire Configuration | Biax Fitted | Biax Fitted | Biax Fitted |
| Sand maker | HVI0815 | HVI0922 | HVI1032 |
| Discharging Belt Conveyor | B800×2.2M | B800×2.5M | B1000×2.5M |
| Belt under vibrating screen | B800×7M | B800×8M | B1000×8M |
| Vibrating Screen | 3YZS1848 | 3YZS1860 | 3YZS2160 |