Crawler Mobile Crusher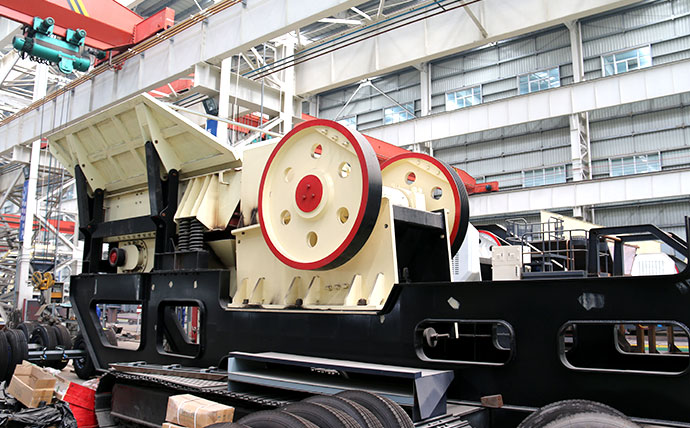 Application range: mining, coal, recycling of construction waste, earth and rock engineering, etc.
Processible materials: dry mortar, pebbles, cobble, basalt calcite, all metal ores, glass, dolomite, coal gangue, basalt, etc.
Classification of crawler mobile crusher
The crawler mobile crusher can be sorted into the following four types: crawler mobile jaw crusher, crawler mobile impact crusher, crawler cone crusher and crawler mobile screen. We can allocate crawler mobile crusher flexibly according to your different requirements. Meanwhile, we can optimally regroup the crushers and screeners in different levels into the crawler mobile crusher plant you want.

Special design of crawler mobile crusher
The most remarkable feature of crawler mobile crusher is the chassis design, which adopts the hull structure with all-stiffness in crawler type. This chassis with strong intensity is suitable to the special landforms like mountain and wetland, etc. Since the crawler mobile crusher can overcome the limitations of landforms, it is a good helper for mining crushing and construction sites.

Fully-equipped crawler mobile crusher
The crawler-type mobile crusher is like a small or medium sized mobile crushing plant. The crawler-type mobile crusher integrates feeding, crushing and delivering together. This machine can effectively crush rocks for aggregate and other material production through the optimized technical process. By combining different types of machines together to form a strong crushing line, you can get what you desired in the end.

Tracked mobile crusher is more and more popular in the whole world. We have specialized teams to design and produce the most appropriate mobile crushers for you. Fote products have passed the international authorization of ISO9001:2000, and we won't disappoint you.
Technical Data
Model
WT160SC
WT250SC
WT300HPM
WT400HPM
Dimensions of Transmission Devices
Length
16800mm
19000mm
19000mm
19500mm
Width
3500mm
3600mm
3900mm
3900mm
Height
3700mm
3800mm
3800mm
3800mm
Weight
50t
60t
55t
65t
Belt Conveyor
Hopper Volume
3m³
3m³
3m³
3m³
Loading Height
2600m
2600m
2600m
2800m
Loading Width
1900mm
1900mm
1900mm
1900mm
Dimensions
(Width×Length)
1000×6300mm
1000×6300mm
1000×6300mm
1200×6500mm
Crusher
Model
SC160
SC250
HP300
HP400
Inlet Dimensions
75-360mm
75-450mm
60-200mm
68-280mm
Max.Feeding Size
360mm
450mm
200mm
280mm
Min. Discharging Size
8-25mm
8-35mm
8-45mm
8-51mm
Main Belt Conveyor
Dimensions
(Width×Length)
1000×9000mm
1000×10000mm
1000×10000mm
1000×11000mm
Dumping Height
3100mm
3490mm
3490mm
3690mm
Secondary Screen
Dumping Height
4200mm
4200mm
4400mm
4400mm
Model
HX1536
HX1536
HX1536
HX1536
Sieve Dimensions
1500×3600mm
1500×3600mm
1500×3600mm
1500×3600mm
Belt Conveyors at the Bottom
Dimensions
(Width×Length)
1000×5600mm
1000×5600mm
1000×5600mm
1000×6500mm
Dumping Height
3020mm
3020mm
3020mm
3300mm
Belt Conveyors to the Sieve
Dimensions
(Width×Length)
650×2100mm
650×2100mm
650×2100mm
650×2100mm
Dumping Height
1370mm
1370mm
1370mm
1370mm
Belt Conveyors for Discharging Material
Dimensions
(Width×Length)
650×10000mm
650×10000mm
650×11000mm
650×11000mm
Dumping Height
4200mm
4200mm
4400mm
4400mm
Diesel Engine
Power
96kw
132kw
106kw
132kw
Manufacturer
Carter Perkins
Carter Perkins
Carter Perkins
Carter Perkins
The Main Machine
Power
207.12kw
297.12kw
267.12kw
362.12kw
Ways of Controlling
Wired/Wireless (optional)
Wired/Wireless (optional)
Wired/Wireless (optional)
Wired/Wireless (optional)