Roll Crusher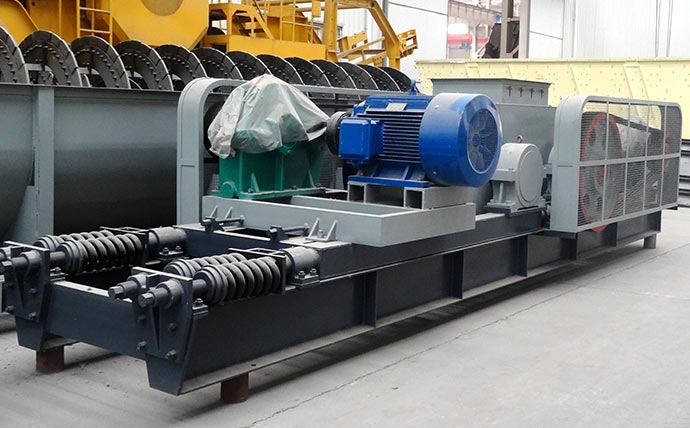 Crushing capacity: 5-100t/h
Input size: ≤25-≤30mm
Processible materials: Sandstone, limestone, granite, sand gravel, construction waste, coal, iron ore, quartz, brick and tile, cobble, basalt calcite, all metal ores, etc.
Introduction to roller crusher
The crushing capacity of roller crusher machine mainly depends on a pair of cylindrical rollers, which are installed horizontally on frame. Materials are crushed under the active force of rotational rollers. Therefore, we call it roller crusher.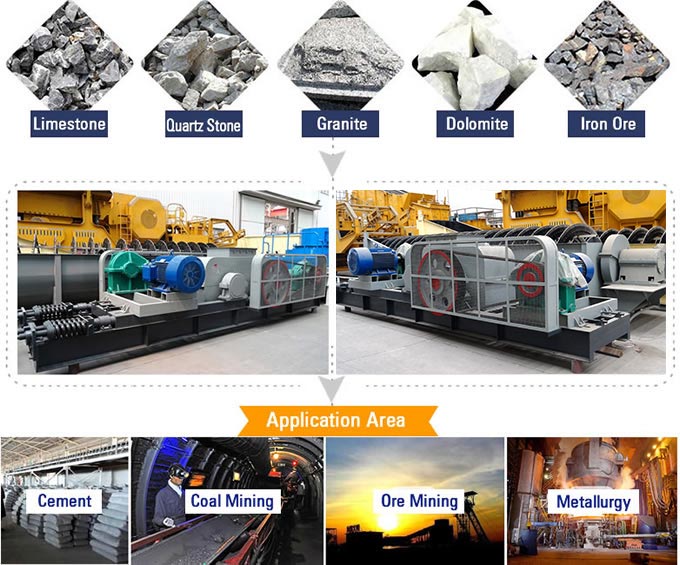 Performances of double roll crusher
1. Users can take the roller crusher to crush mineral ores with medium harness. Since the shape, size and array of teeth on roller surface can be changed with the property of raw material, either the secondary or tertiary crushing is easy to realize.
2. It is adjustable for rollers when the roller distance varies from 1mm to 20mm. Users can get finished products with ideal particle size by adjusting the roller distance.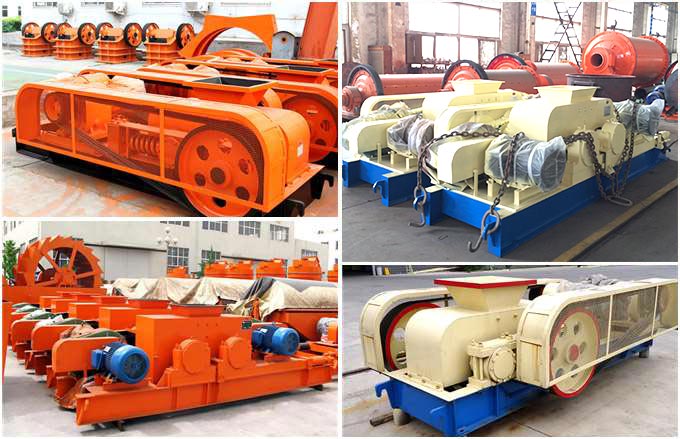 3. If the compressive strength of raw material is less than 160MPa, clients can take use of the smooth roll crusher. Double roll crusher has advantages like small discharging size, cheap price, strong wearable parts and reliable operation, etc.
Key points needing attention
1. If some non-crushing material enter into the space between rollers like drill bit, severe consequence will occur. Therefore, before crushing the material, smooth roller crusher should equip an device for absorbing iron and other matters.
2. If the double roll crusher works for a much longer period of time, the discharging size of finished products will be overly fine. At this time, users should adjust the discharging mouth or overhaul the whole machine.
3. Users should lubricate the key parts frequently to keep double roller crusher in good working condition.
Double toothed roller crusher
The so-called double toothed roller crusher has discharger on its roller, which can clean tooth ace and roller surface. The applied material for teeth roller crusher are diverse. Double toothed roller crusher can crush limestone and rocks with compressive strength more than 200MPa. However, the most suitable materials for teeth roll crusher are clammy ones with water content between 25%-30% or hard material with mud inside. Since the teeth roll crusher has advantages like little dust, low noise and small floor space, etc, more and more people would like to throw olive branch to it.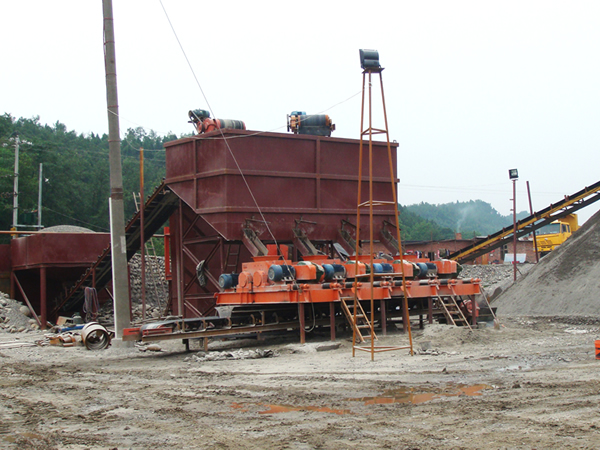 If you need our products or have any question about our products, please leave a message on our website, we will answer to you as soon as possible. Thank you very much.
Technical Data
| | | | | | | | |
| --- | --- | --- | --- | --- | --- | --- | --- |
| Model | 2PG0425 | 2PG0640 | 2PG0740 | 2PG0850 | 2PG1060 | 2PG1260 | 2PG1560 |
| Roller diameter(mm) | Ф400 | Ф600 | Ф700 | Ф800 | Ф1000 | Ф1200 | Ф1500 |
| Roller width(mm) | 250 | 400 | 400 | 500 | 600 | 600 | 600 |
| Input Size(mm) | ≤25 | ≤25 | ≤25 | ≤25 | ≤30 | ≤30 | ≤30 |
| Discharging Gate(mm) | 2-8 | 2-8 | 2-8 | 2-8 | 2-10 | 2-10 | 2-10 |
| Processing capacity(t/h) | 5-10 | 10-20 | 15-30 | 20-40 | 30-50 | 40-70 | 60-110 |
| Power Models | Y132M-6 | Y180L-6 | Y200L-4 | Y225M-4 | Y250M-4 | Y315M-6 | Y315L-6 |
| Motor power(kw) | 5.5×2 | 15×2 | 30×2 | 45×2 | 55×2 | 75×2 | 110×2 |