Hammer Crusher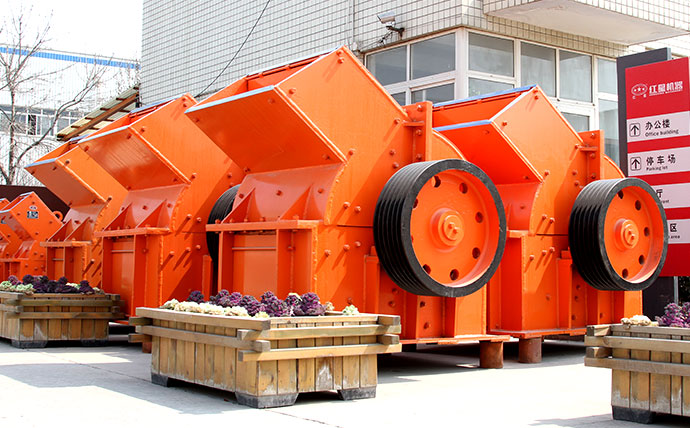 Processing capacity: 5-150m³/h
Feeding size: ≤200-≤350mm
Processible materials: Coal, glass, limestone, granite, sand gravel, sandstone, construction waste, concrete, iron ore, quartz, artificial sand, brick and tile, etc.
Application of hammer crusher machine
The hammer crusher machine can process the raw material with medium hardness in industries like mining, cement, coal, metallurgy, construction material and road pavement, etc.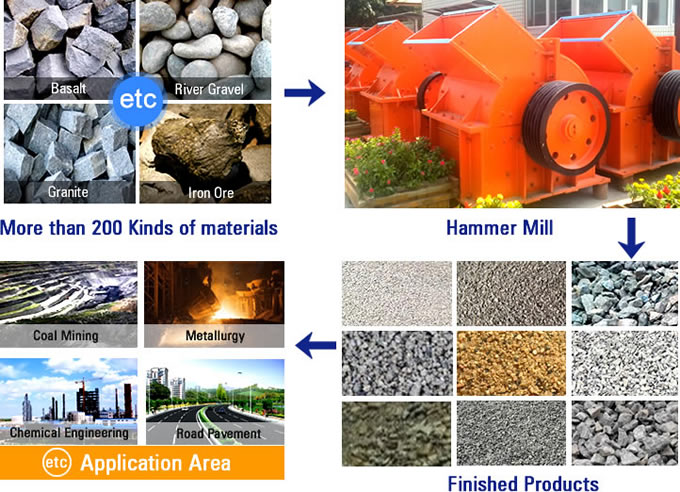 Take the limestone as an example, our hammer mill crusher can crush the limestone with diameter about 1m into finished product with diameter about 20mm.
Applied materials: coal, granite, basalt, limestone, pebble, cement clinker, quartz stone, iron ore and bauxite, etc.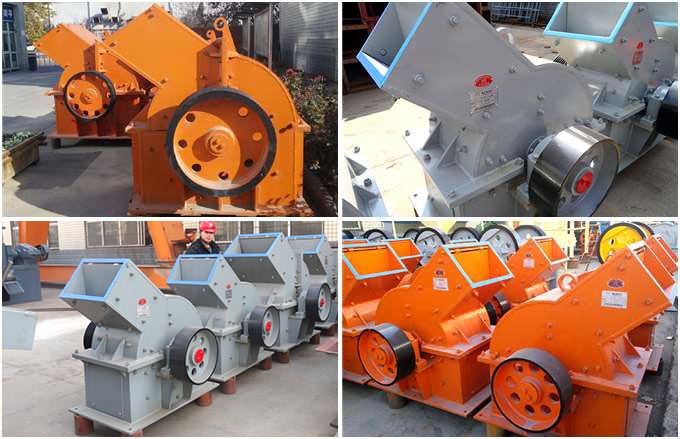 The birth of coal hammer mill crusher
Along with the social and economic development, the demands for coal are more and more strong among the global markets. The birth of China hammer crusher is inevitable, and the largest feeding size of China hammer crusher is 60mm and its crushing capacity is about 20t/h.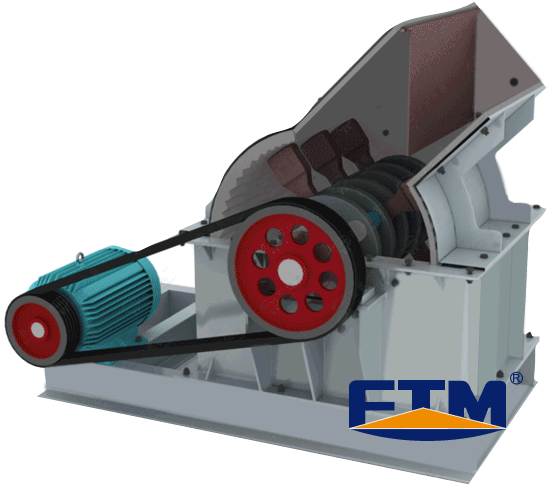 Advantages of hammer crusher machine
1. The crushing form of hammer crusher machine can be in wet or dry.
2. The rate of finished products with excellent performance is high.
3. The structure design of hammer mill crusher is perfect and the resistance to impact is strong.
4. It is applicable to the stone crushing line or sand making line. Hammer crusher machine can take the place of cone crusher in ore separating line.
5. Hammer crusher price is resonable, saving crushing cost for you!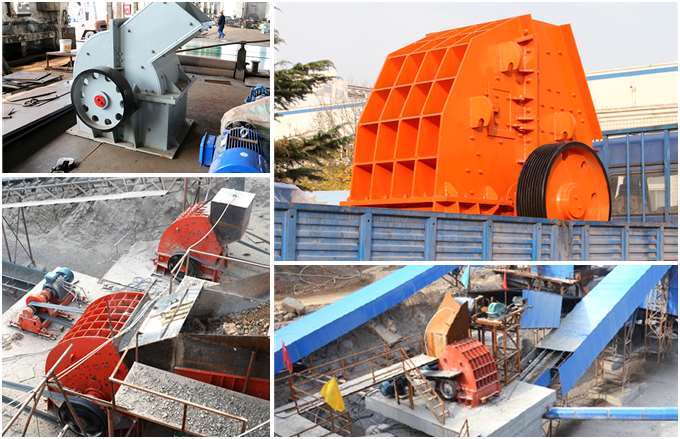 For more details or price list, please leave us a message or Email us to vip@sinoftm.com, thank you!
Technical Data
Specification
Capacity(m³/h)

Motor Power
(kw)
PCΦ400×300
3-10
4P 11KW
PCΦ600×400
6-22
4P 22KW
PCΦ800×600
10-40
6P 55KW
PCΦ1000×800
15-50
8P 75KW
PCΦ1000×1000
18-55
8P 90KW