Stone Crusher
Processible materials: Limestone, granite, sand gravel, sandstone, construction waste, coal, concrete, iron ore, quartz, artificial sand, etc.
Main equipment: Jaw crusher, impact crusher, cone crusher, hammer crusher, mobile crusher, roll crusher.
Applied Stone Crusher
Stone crushing machine is used to crush large-sized rocks into fragments by the ways of extruding, splitting, bending, impacting and rolling. Commonly used stone crushing machines are stone jaw crusher, stone cone crusher, hammer stone crusher, roll stone crusher and stone impact crusher, etc.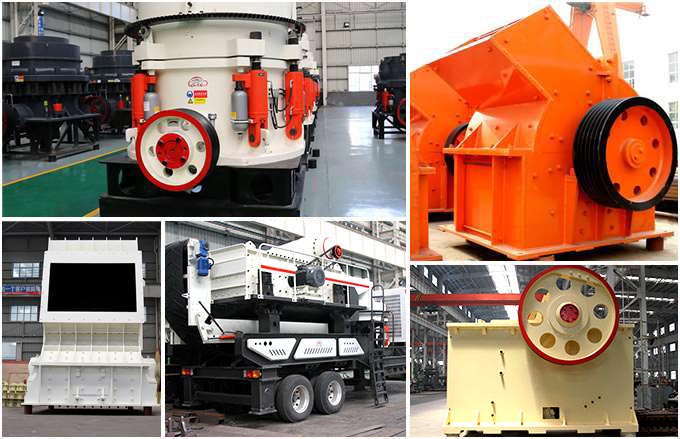 Stone jaw crusher for coarse crushing
The jaw stone crushing machine is commonly used for the coarse crushing. It can crush the unprocessed raw material with all sizes into even particles. The stone jaw crusher can work together with other ore processing plants and sand making plants. Since the Fote stone jaw crusher enjoys the features of big crushing ratio, even particle size, simple structure and convenient maintenance, it can be a good helper for users.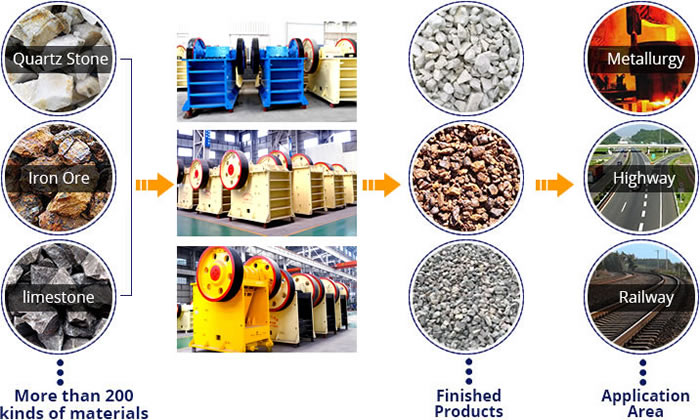 Stone crushers for secondary crushing
1. Cone stone crushing plant, also known as stone cone crusher, can be sorted into three types: standard type stone cone crusher, middle type stone cone crusher and short-headed stone cone crusher. Generally speaking, the standard type has big feeding size and discharging size. The middle-type stone cone crusher is suitable for secondary or tertiary crushing. The short-headed stone cone crusher has small feeding size, thus it is suitable for tertiary crushing.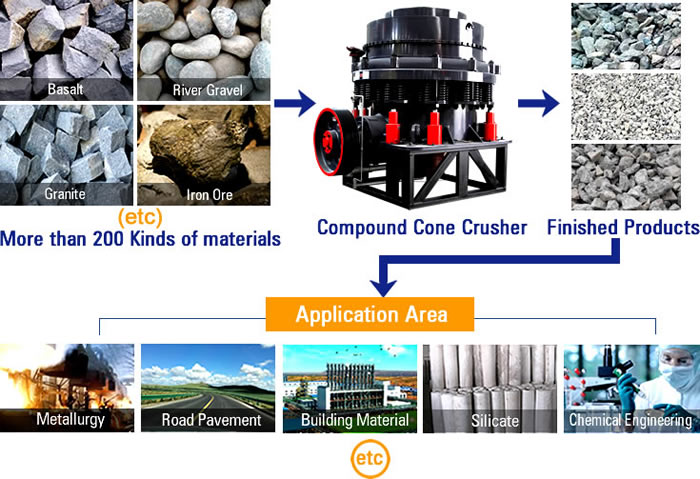 2. Hammer stone crushing machine is suitable for secondary or tertiary crushing. The applied materials of stone hammer crusher are building stones or brittle materials with medium hardness. Users of hammer stone crushing plant can change the discharging size to satisfy different requirements by adjusting the grate distance.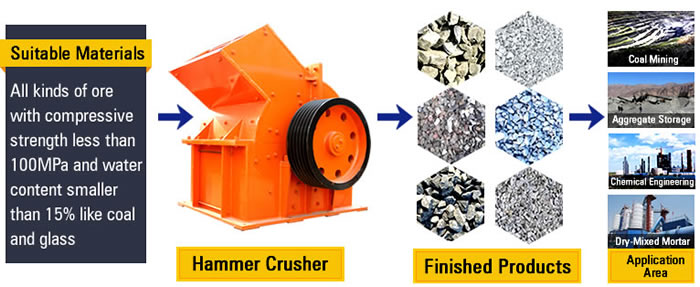 3. The feeding size of stone impact crusher machine varies from 100mm to 500mm. As to the discharging size, users can get their desired size of finished products by adjusting the distance between hammer and impact plate.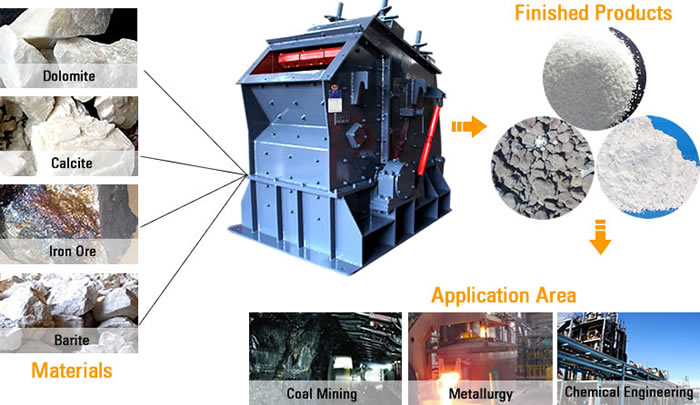 4. Roller stone crushing machine is small stone crusher, suitable for secondary or tertiary crushing. The form, size and array of tooth in roller surface can be changed with the property of raw materials.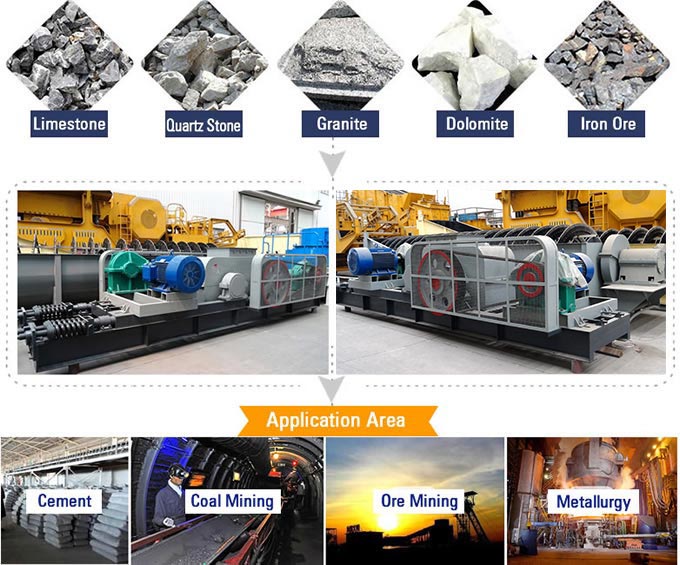 Simple stone crushing plant
Mobile stone crusher, also known as mobile stone crushing plant, can be regarded as a simple stone production line. The stone crushing plant can manager coarse, secondary or tertiary crushing. Fote stone crushing plant enjoys the features of reliable and convenient operation, high working efficiency and power conservation. Since the mobile stone crushing plant has good mobility, it can be moved freely according to raw material field or construction site. Equipment in mobile stone crushing plant can freely combine together into different kinds of stone crushing plants, so as to meet demands of various raw materials.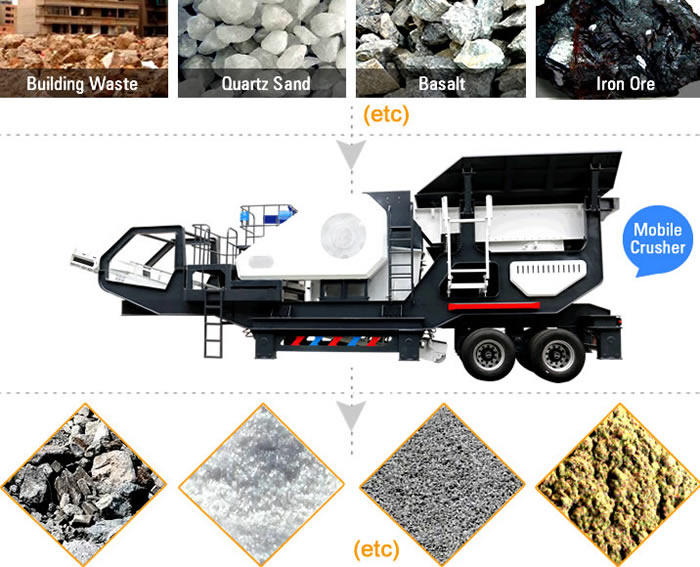 Now we have tens of thousands of users throughout China and more than 30 world markets, such as: South Africa, Middle East, India, Philippine, Western Europe, Southeastern Asia. The stone crushers we have produced have passed the international authentication of ISO9001:2000.
Want more information? Please leave a message on our website or email us, we have professional technicians to answer your questions.
Technical Data
Model

Feed opening
(mm)

Max.feeding
size (mm)

Adjusting range
of discharge
opening (mm)

Processing capacity
(t/h)

Rotation speed of
eccentric shaft (r/min)

Motor power
(kw)

Dimensions
(L×W×H)
(mm)

PE-150×250
150×250
125
10-40
1-3
250
4P 5.5
720×660×850
PE-200×300
200×300
180
15-50
2-6
260
4P 7.5
910×750×990
PE-200×350
200×350
180
18-70
3-10
260
4P 11
1000×870×990
PE-250×400
250×400
210
20-60
5-21
300
6P 15
1300×1090×1270
PE-400×600
400×600
340
40-100
16-64
275
6P 30
1730×1730×1630
PE-500×750
500×750
425
50-100
40-110
275
6P 55
1980×2080×1870
PE-600×750
600×750
500
150-200
80-240
275
6P 55
2070×2000×1920
PE-600×900
600×900
500
65-160
50-160
250
6P 55
2190×2206×2300
PE-750×1060
750×1060
630
80-140
110-320
250
8P 110
2660×2430×2800
PE-900×1200
900×1200
750
95-165
220-380
200
8P 110
3380×2870×3330
PE-1200×1500
1200×1500
1020
150-350
400-800
180
6P 160-220
4200×3300×3500
PE-1500×1800
1500×1800
1200
220-350
500-1000
180
8P 280-355
5160×3660×4248
PEX-150×750
150×750
120
18-48
8-25
320
4P 15
1200×1530×1060
PEX-250×750
250×750
210
25-60
13-35
330
6P 22
1380×1750×1540
PEX-250×1000
250×1000
210
25-60
16-52
330
6P 30
1560×1950×1390
PEX-250×1200
250×1200
210
25-60
20-61
330
6P 37
2140×1660×1500
PEX-300×1300
300×1300
250
20-90
16-105
300
6P 55
2720×1950×1600