Cone Crusher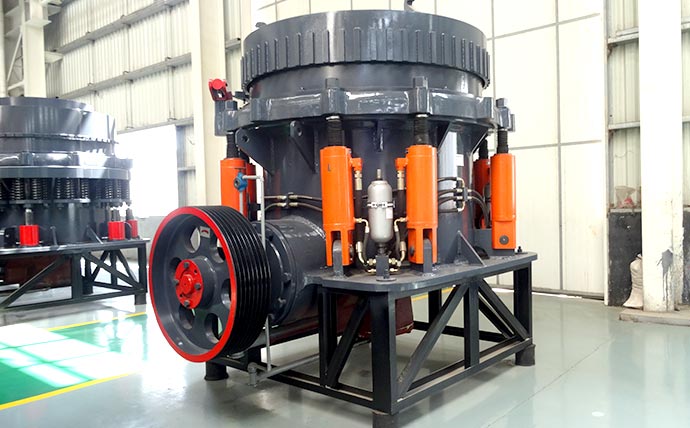 Processing capacity: 12-1,000t/h
Max feeding size: 35-300mm
Processible materials: Minerals, brick and tile, cement clinker, dry mortar, pebbles, cobble, basalt calcite, all metal ores, glass, dolomite, coal gangue, basalt, etc.
Cone crushers are mainly used for crushing ore, rock materials.
Cone crushers can be classified to: symons cone crusher (spring cone crusher), hydraulic cone crusher and compound cone Crusher.
Symons cone crusher: Symons cone crusher is also known as spring cone crusher, suitable to crush various ores and rocks with medium and medium hardness, and mainly used in quarries, stone factories, mines, and so on. Fote new symons cone crusher is with wide application and large production capacity. Symons cone crusher is much lower than hydraulic cone crusher, so it can also save a lot of costs for customers.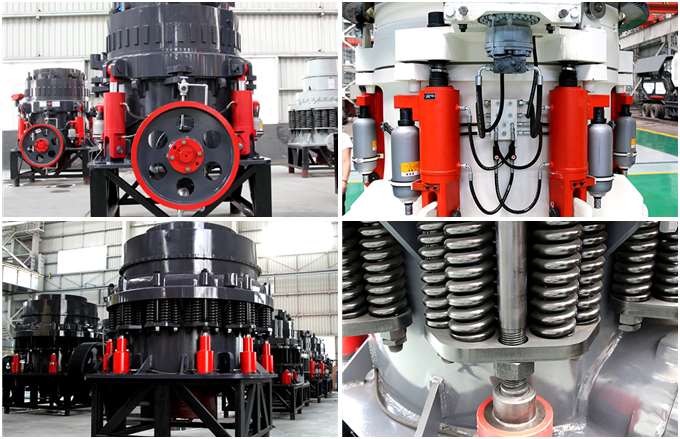 Hydraulic cone crusher: hydraulic cone crusher is new and advanced cone crusher improved on the basis of symons cone crusher. Hydraulic cone crusher can be divided into multiple cylinder hydraulic cone crusher and single cylinder hydraulic cone crusher.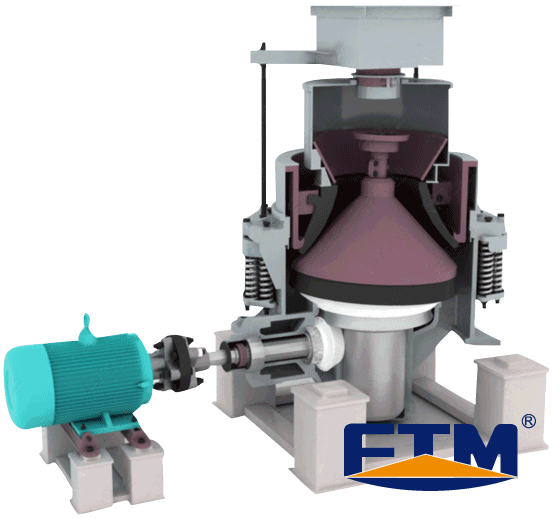 Hydraulic cone crusher adopts the entire hydraulic control, and it's equipped with integrated hydraulic lubrication system and centralized intelligent automation control system which not only saves costs and fully-automatic operation can be achieved.
Hydraulic cone crusher has very wide applications, from the building stones production to crushing all kinds of rocks. Hydraulic cone crusher machine has unparalleled crushing performance in primary crushing, secondary crushing and tertiry cruhsing.
Compound cone Crusher: compound cone crushers means cone crushers with both springs and hydraulic cylinders, with four kinds of crushing cavity of coarse, medium, fine, extra fine. Compound cone crusher is with low power consumption and long service life, can bring significant economic benefits in crushing materials with high hardness, high abrasion.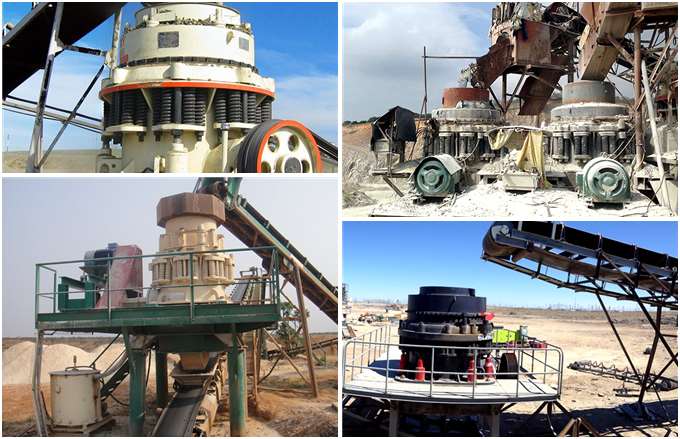 Fote produces various types of cone crushers, and Fote has professional engineers and technicians team to design crushing plant for you depending on your requirements. If you are interested in cone crushers, please leave a message or send email to vip@sinoftm.com, looking forward to your information.
Technical Data
Specification
Model
Diameter
of large
end of
crushing
cone
(mm)
Max.feeding
size(mm)
Width of
discharge
opening
(mm)
Processing
capacity
(t/h)
Motor
power
(kw)
Total
weight
(t)
Dimensions
(L×W×H)
(mm)
Φ600
PYB600
600
65
12-25
40
8P 30
5
2234×1370×1675
PYD600
35
3-13
12-23
5.5
2234×1370×1675
Φ900
PYB900
900
115
15-50
50-90
8P 55
11.2
2692×1640×2350
PYZ900
60
5-20
20-65
11.2
2692×1640×2350
PYD900
50
3-13
15-50
11.3
2692×1640×2350
Φ1200
PYB1200
1200
145
20-50
110-168
8P 110
24.7
2790×1878×2844
PYZ1200
100
8-25
42-135
25
2790×1878×2844
PYD1200
50
3-15
18-105
25.3
2790×1878×2844
Φ1750
PYB1750
1750
215
25-50
180-360
8P 160
50.3
3910×2894×3809
PYZ1750
185
10-30
80-210
50.3
3910×2894×3809
PYD1750
85
5-13
60-180
50.2
3910×2894×3809
Φ2200
PYB2200
2200
300
30-60
420-700
8P 280-260
80
4622×3302×4470
PYZ2200
230
10-30
130-410
80
4622×3302×4470
PYD2200
100
5-15
80-200
81.4
4622×3302×4470