Two-Stage Crusher
Output size: ≤3 (Adjustable)
Capacity: 20-180 t/h
Processible materials: Granite, limestone, sandstone, construction waste, coal, brick and tile, concrete, iron ore, quartz, pebbles, dolomite, cement clinker and other metal rocks and ores.
Why we call it two-stage crusher?
The two-stage crusher can easily crush the material like coal gangue, shale and coal cinder, etc. A two-stage crushing machine is equivalent to the combination of two hammer crushers.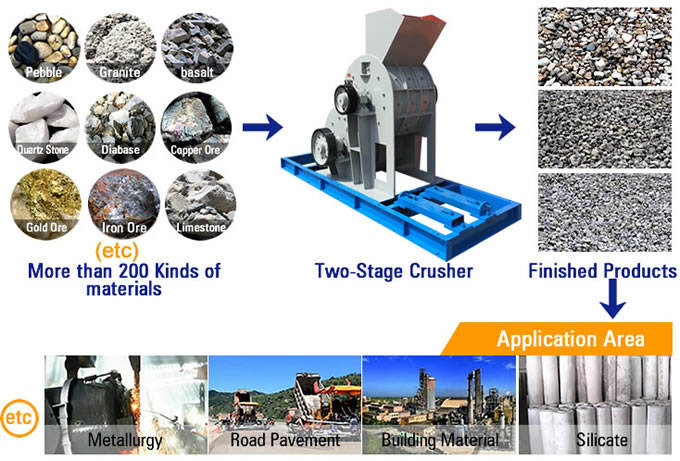 What's the application area of two-stage crusher?
Industries like mining, construction, road or railway pavement all welcome the invention of two-stage crushing machine. If you are troubled with the wastes like coal cinder, slag, shale, coal gangue,etc., the two-stage crusher can help you to turn these wastes into things of value.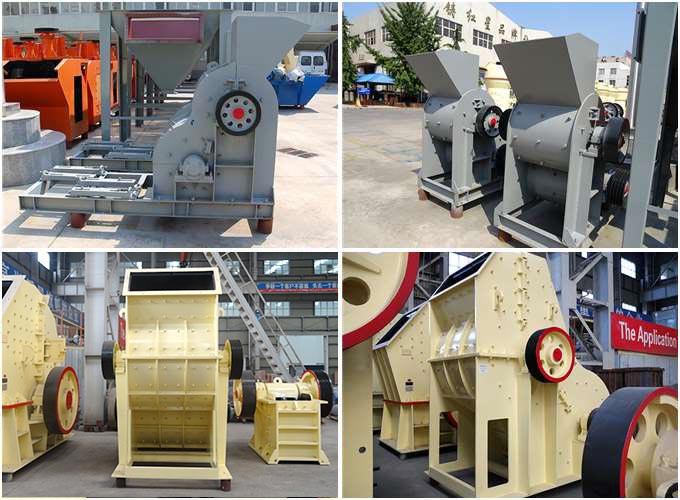 Why choose the Fote two-stage crushing machine?
1. If the hammer is severely battered, you do not need to repair or change with a new one. Just moving its location is OK.
2. The Fote two-stage crushing machine enjoys the advantages of even feeding and big crushing ratio, thus it can make a lot of benefits for you.
3. The stay time of material in crushing cavity can be shorter, you can save a lot of power and cost. Fote two-stage crusher is such a machine.
Technical Data
Specifition
Capacity
(t/h)
Motor Power
(kw)
ZPCΦ600×600
10-30
22kw+22kw
ZPCΦ800×600
18-55
45kw+55kw
ZPCΦ1000×800
22-90
55kw+75kw
ZPCΦ1200×1000
30-120
90kw+110kw
ZPCΦ1400×1200
40-140
132kw+160kw
ZPCΦ1600×1400
50-180
160kw+200kw