Dolomite Sand Maker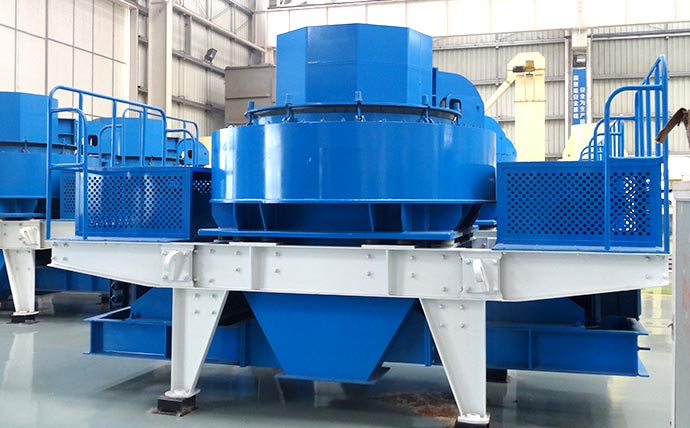 Processing capacity: 12-360t/h
Applied material: Dolomite, limestone, quartz, calcite, granite, basalt, cobble, iron ore and bauxite, etc.
Application area: Artificial-sand making, building aggregates making like cement and concrete and highway building, etc.
Dolomite sand maker, as the new generation of FTM sand maker, can crush all kinds of stones with Moh's hardness less than 7.
The new dolomite sand maker can not only produce sands, but also stones. By virtue of the special design on high-chrome plate hammer, impact plate, balance device (for inertial impact) and window (for easy dismantlement and maintenance), you can easily adjust the discharging size and simplify the crushing process.
Advantages of dolomite sand making machine
1: compared with the traditional sand maker in same scale, it enjoys the production rate for 30% to 50% higher, energy conservation for 50% to 70% higher and maintenance cost for 50% to 60% slower
2: Its production rate is even more 85% when making sands with size smaller than 5mm
3: finished products: in cubic shape, high compression ability and suitable for constructing high-standard buildings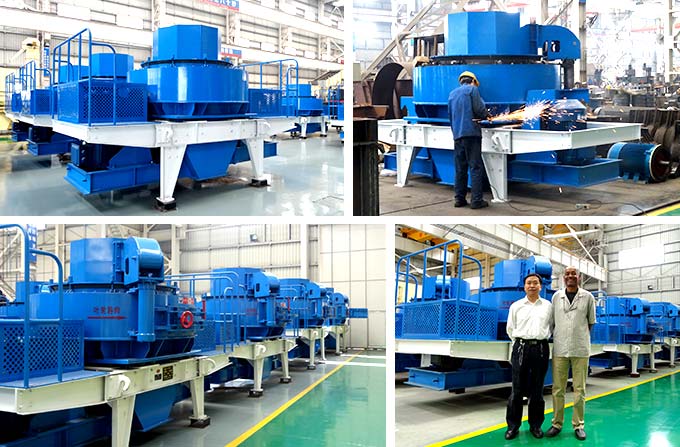 4: whole performance: reliable work, compact structure, easy change of key parts, strong working capacity, great energy conservation and environmental protection
Technical Data
Model
FTMVSI-7611
FTMVSI-8518
FTMVSI-9526
FTMVSI-1140
FTMVSI-1145
FTMVSI-1150
Capacity
(t/h)
Feed both
at center
and sides
80-180
140-260
200-380
300-520
350-610
360-650
Feed at
center
40-90
70-130
100-190
160-260
180-355
190-365
Max.feeding
size(mm)
Soft
material
35
40
45
50
50
50
Hard
material
30
35
40
40
45
45
Rotation
speed
(r/min)
1700-1890
1520-1690
1360-1510
1180-1310
1150-1300
1150-1300
Double Motor
power(kw)
4P 110
4P 180
4P 264
4P 400
4P 440
4P 500
Overall dimension
(L×W×H)(mm)
3700×2150×2100
4140×2280×2425
4560×2447×2778
5100×2700×3300
5500×2700×3300
5500×2700×3300
Power supply
380V 50HZ
Lubrication
station
Double
motor
power of
oil pump
2×0.31Kw
Safety
assuance
The oil pump assure enough oil supply and automatic switch off with no oil
pressure,air cooling or water cooling,motor heating start up in winter
Overall
dimension
(L×W×H)
(mm)
820×520×1270
Power of oil
tank heater
2KW