Calcite Sand Maker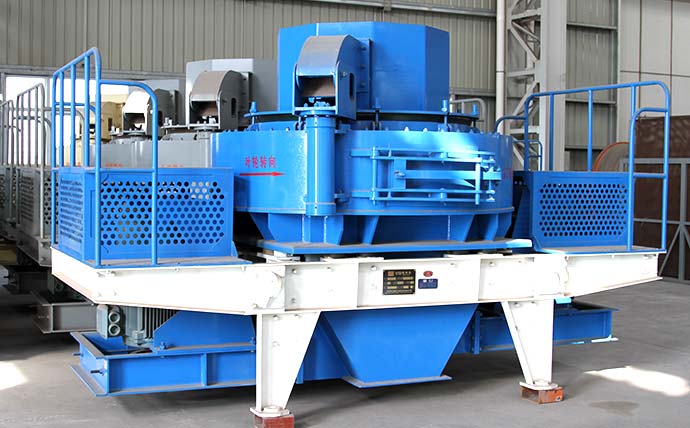 Processing capacity: 12-360t/h
Applied material: Calcite, granite, basalt, diabase, tailing, fluorite, iron ore, copper ore and gold ore, etc.
Application area: Building aggregate, road aggregate, cement and concrete aggregate, etc.
Calcite is the major component in limestone and marble and has many uses. The whole calcite sand making plant is usually made up of vibrating feeder, jaw crusher, impact crusher, sand maker, vibrating screen, sand washer, belt conveyor and centralized electric control, etc. The output is generally from 50t/h to 780t/h.
Technical specification of calcite sand maker:
The configuration of calcite sand maker is based on the situation of site visit or actual demands of customers. To meet different demands of customers, FTM has the ability to realize the perfect assembly of different devices.
Applied area of calcspar sand making machine
1: artificial-sand making from cobble, ore tailing, stone dust and hillstone like limestone, granite, basalt, diabase and andesite, etc.
2: aggregate making for the use of buildings, road, cushion, bituminous and cement concrete.
3: mechanism-sand making for industrial use like water conservancy, hydropower, high-level highway, expressway, high-speed railway, passenger traffic, bridge, airport runway.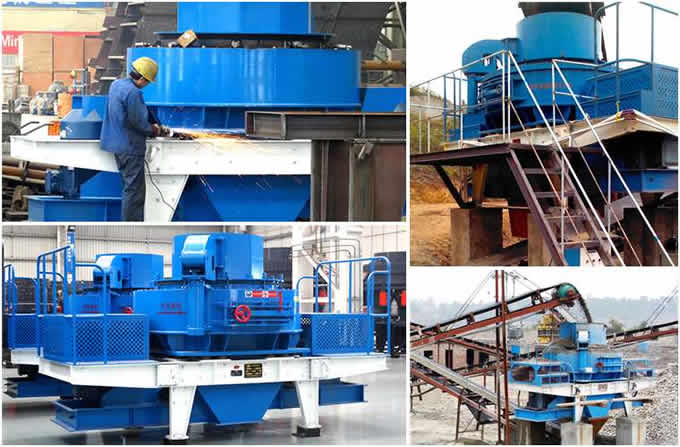 4: crushing materials in industries of building material, metallurgy, chemical engineering, mining, refractory material, cement and abradant, etc.
5: desulfurizing materials in industries of power plant and metallurgy, as well as for environmental-friendly projects like crushing steel slags and constructional wastes.
6: reshaping stones and producing high-purity materials like glass and quartz sand.
Technical Data
Model
FTMVSI-7611
FTMVSI-8518
FTMVSI-9526
FTMVSI-1140
FTMVSI-1145
FTMVSI-1150
Capacity
(t/h)
Feed both
at center
and sides
80-180
140-260
200-380
300-520
350-610
360-650
Feed at
center
40-90
70-130
100-190
160-260
180-355
190-365
Max.feeding
size(mm)
Soft
material
35
40
45
50
50
50
Hard
material
30
35
40
40
45
45
Rotation
speed
(r/min)
1700-1890
1520-1690
1360-1510
1180-1310
1150-1300
1150-1300
Double Motor
power(kw)
4P 110
4P 180
4P 264
4P 400
4P 440
4P 500
Overall dimension
(L×W×H)(mm)
3700×2150×2100
4140×2280×2425
4560×2447×2778
5100×2700×3300
5500×2700×3300
5500×2700×3300
Power supply
380V 50HZ
Lubrication
station
Double
motor
power of
oil pump
2×0.31Kw
Safety
assuance
The oil pump assure enough oil supply and automatic switch off with no oil
pressure,air cooling or water cooling,motor heating start up in winter
Overall
dimension
(L×W×H)
(mm)
820×520×1270
Power of oil
tank heater
2KW