River Gravel Sand Maker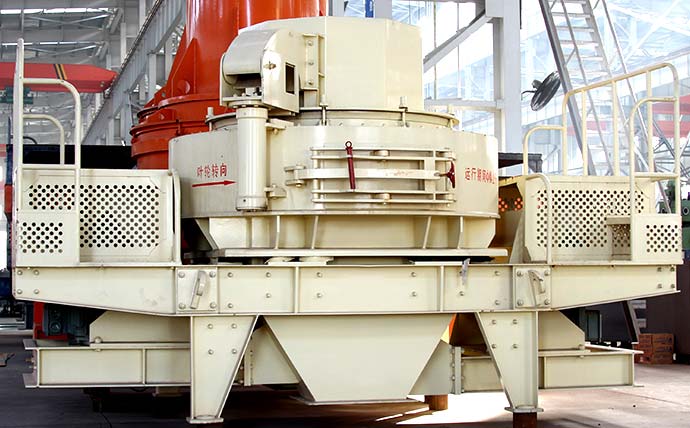 Size of finished product: 0-5mm
Working capacity: 50-500t/h
Applied area: Making sand from river gravel, cobblestone, dolomite, basalt, quartz sand and calcite, etc.
River gravel is the best material used to make building sands and artificial sands. The river gravel sand maker is the new generation of sand maker, which is made by our technicians for several years and specially used for processing river gravel and cobble.
Since the rotors are optimized, the feeding amount and service life are respectively improved, by 30% and 40% higher. So, the river gravel sand maker is the best choice for you to make sands with low cost and high efficiency.
Advantages of river gravel sand maker:
1: high-quality sands
The finished sands are quite excellent in parameters of gradation, shape and powder content. Besides, they can compete with the natural sands, by virtue of the stable performance. The size of sands: 2.36~4.75mm; 1.18~2.36mm; 0.6~1.18mm.
2: low consumption and low cost
On account of the overall innovations in crushing technology and device performance, FTM river gravel sand maker is energy-conserving.
3: adjustable fineness(2.2-3.2) and more accurate grading.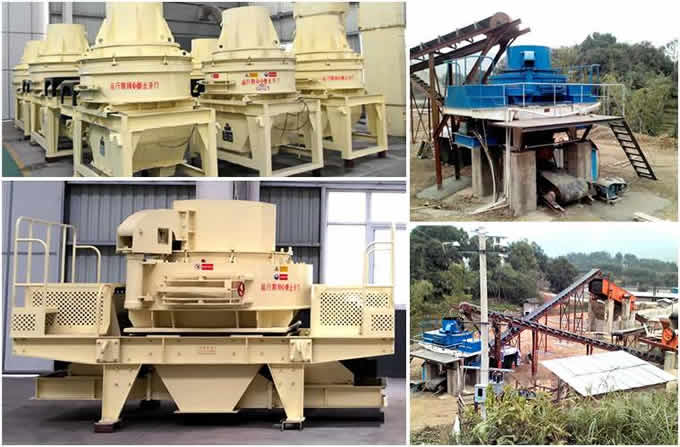 4: environmental-friendly technology.
5: the whole sand maker is well-sealed, so dust leakage is rare. Besides, pollutants like sewage, sludge and flying dust can not be produced.
With the production experience for more than 30 years, FTM can offer you the whole plant of sand making machine and stone crushing machine. Based on the complete after-sales service, FTM has the ability to offer you the most suitable and economic sand making plant.
Technical Data
Model
FTMVSI-7611
FTMVSI-8518
FTMVSI-9526
FTMVSI-1140
FTMVSI-1145
FTMVSI-1150
Capacity
(t/h)
Feed both
at center
and sides
80-180
140-260
200-380
300-520
350-610
360-650
Feed at
center
40-90
70-130
100-190
160-260
180-355
190-365
Max.feeding
size(mm)
Soft
material
35
40
45
50
50
50
Hard
material
30
35
40
40
45
45
Rotation
speed
(r/min)
1700-1890
1520-1690
1360-1510
1180-1310
1150-1300
1150-1300
Double Motor
power(kw)
4P 110
4P 180
4P 264
4P 400
4P 440
4P 500
Overall dimension
(L×W×H)(mm)
3700×2150×2100
4140×2280×2425
4560×2447×2778
5100×2700×3300
5500×2700×3300
5500×2700×3300
Power supply
380V 50HZ
Lubrication
station
Double
motor
power of
oil pump
2×0.31Kw
Safety
assuance
The oil pump assure enough oil supply and automatic switch off with no oil
pressure,air cooling or water cooling,motor heating start up in winter
Overall
dimension
(L×W×H)
(mm)
820×520×1270
Power of oil
tank heater
2KW