Jaw Crusher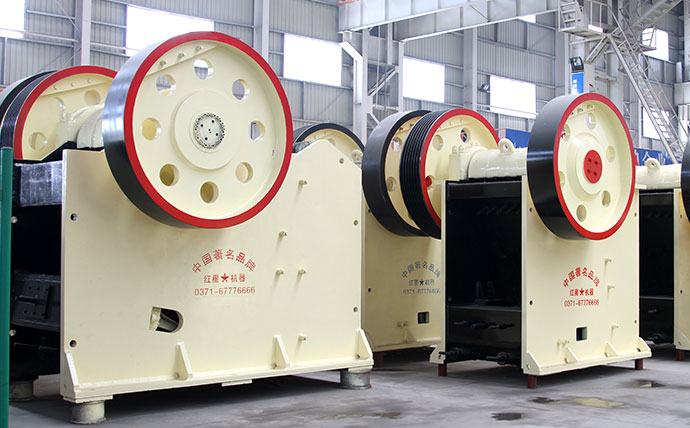 Processing capacity: 5-2200t/h
Max feeding size: 120-1500mm
Processible materials: Limestone, granite, sand gravel, sandstone, construction waste, coal, concrete, iron ore, quartz, artificial sand, etc.
Basing on the actual industrial and mineral situation of gravel industry, Fote produces the new type jaw crusher machine. Since the stone jaw crusher machine enjoys the features of advanced technical process and unique structural design, the finished products can be in perfect cubic shape without any cracking inside.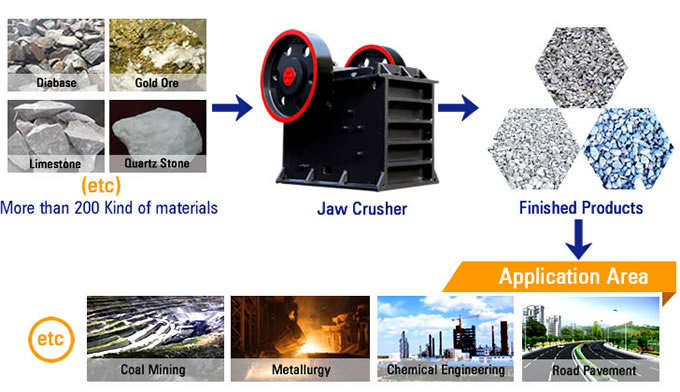 Available types of jaw crusher machine
Fote jaw crushers mainly include primary jaw crusher, PEX jaw crusher, small jaw crusher and mobile jaw crusher, with various models.
1. Primary jaw crusher, refers to PE jaw crusher, is the first crusher that is used during the crushing process. The primary jaw crushing machine, also named as PE jaw crusher machine, can crush all kinds of mineral ores or stones into particles with medium size.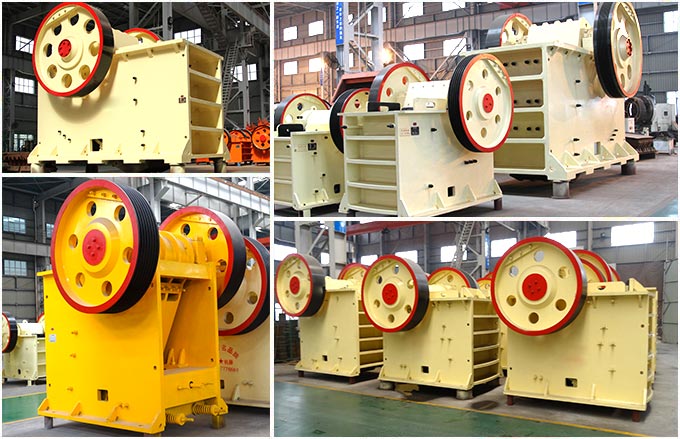 2. PEX jaw crusher machine is suitable for secondary crushing of materials like limestone, iron ore, steel slag, phosphate ore, copper ore, silicon ore, quartz and ceramic, etc.
3. Small jaw crusher is also named as mini jaw crusher. Its feeding size is no more than 300mm. Small jaw crusher or mini jaw crusher is especially designed for small mines and crushing sites.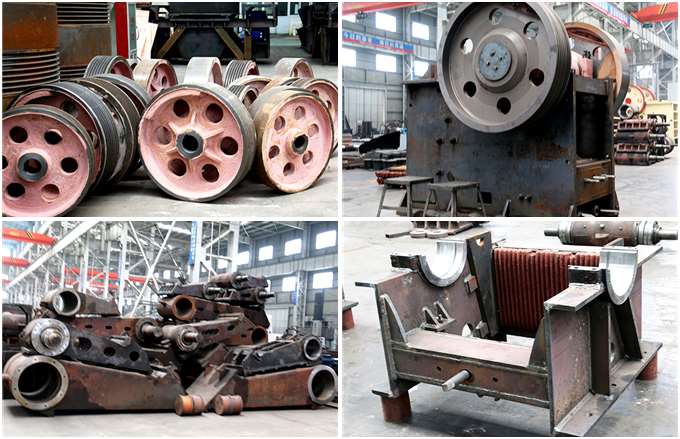 4. Mobile jaw crusher machine consists of machines of jaw crusher equipment, vibrating feeder, vibrating screen, etc. Since the mobile jaw crusher has remarkable features of short length, light weight and great mobility, users can drive it to the working site directly. Besides, there are some safety devices in the potable jaw crusher machine, users can operate safely.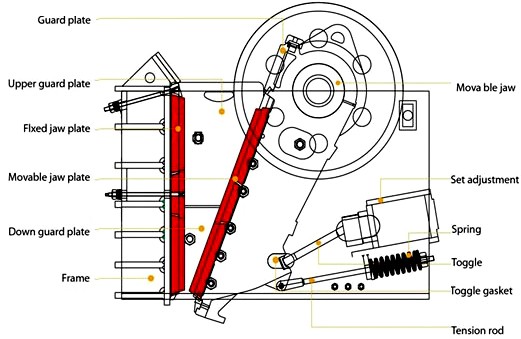 Remarkable features of jaw crusher machine
1. Strong crushing capacity
We use the finite element analysis to increase the radical crushing strength of bearing seat. Thus the jaw crusher machine can crush material with strong capacity.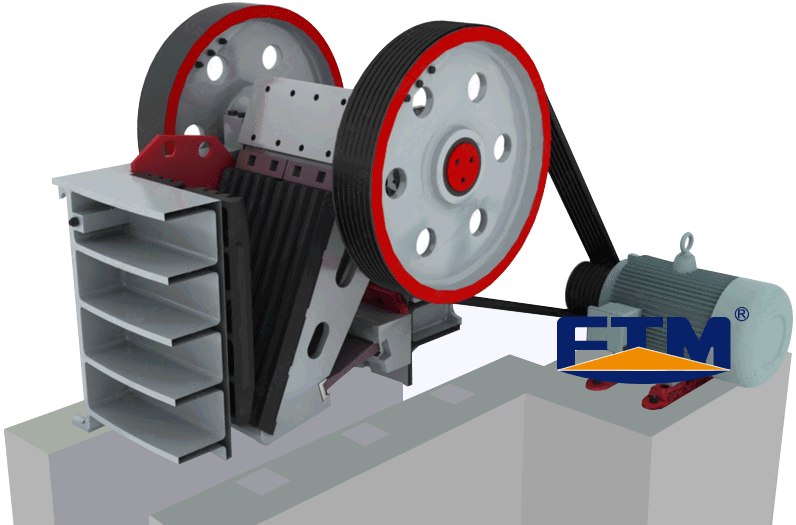 2. Superior crushing reliability
During the manufacturing process of PE jaw crusher, we introduce the advanced technical process and choose the most excellent material. Therefore, the jaw crusher machine can work reliably
for a much longer period.
3. Continuous crushing capacity
We adopt strong wear-resistant material to make important parts like bearings and plates, etc. Thus the carrying capacity and working efficiency as well as service life of small jaw crusher machine can be ensured, no to mention the continuous crushing.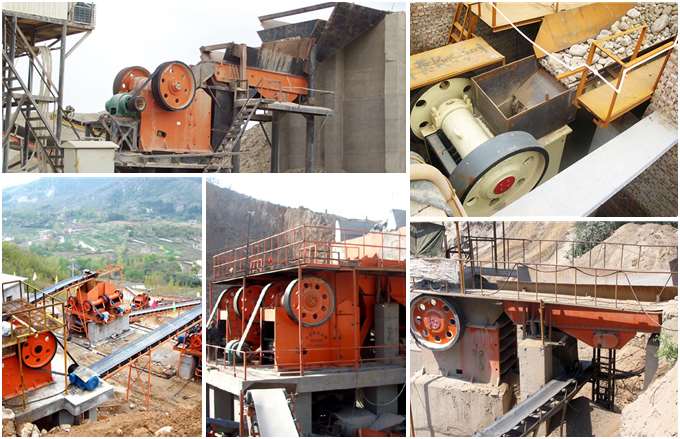 As famous China jaw crusher manufacturer, Fote Heavy Machinery is dedicated to offering the best products and services for clients. Fote sincerely welcome you to come for site visit and inspection. If you want to know the stone jaw crusher price, please leave a message on our website or email us, we will reply to you as soon as possible.
Technical Data
Model

Feed opening
(mm)

Max.feeding
size (mm)

Adjusting range
of discharge
opening (mm)

Processing capacity
(t/h)

Rotation speed of
eccentric shaft (r/min)

Motor power
(kw)

Dimensions
(L×W×H)
(mm)

PE-150×250
150×250
125
10-40
1-3
250
4P 5.5
720×660×850
PE-200×300
200×300
180
15-50
2-6
260
4P 7.5
910×750×990
PE-200×350
200×350
180
18-70
3-10
260
4P 11
1000×870×990
PE-250×400
250×400
210
20-60
5-21
300
6P 15
1300×1090×1270
PE-400×600
400×600
340
40-100
16-64
275
6P 30
1730×1730×1630
PE-500×750
500×750
425
50-100
40-110
275
6P 55
1980×2080×1870
PE-600×750
600×750
500
150-200
80-240
275
6P 55
2070×2000×1920
PE-600×900
600×900
500
65-160
50-160
250
6P 55
2190×2206×2300
PE-750×1060
750×1060
630
80-140
110-320
250
8P 110
2660×2430×2800
PE-900×1200
900×1200
750
95-165
220-380
200
8P 110
3380×2870×3330
PE-1200×1500
1200×1500
1020
150-350
400-800
180
6P 160-220
4200×3300×3500
PE-1500×1800
1500×1800
1200
220-350
500-1000
180
8P 280-355
5160×3660×4248
PEX-150×750
150×750
120
18-48
8-25
320
4P 15
1200×1530×1060
PEX-250×750
250×750
210
25-60
13-35
330
6P 22
1380×1750×1540
PEX-250×1000
250×1000
210
25-60
16-52
330
6P 30
1560×1950×1390
PEX-250×1200
250×1200
210
25-60
20-61
330
6P 37
2140×1660×1500
PEX-300×1300
300×1300
250
20-90
16-105
300
6P 55
2720×1950×1600