PE 600*900 Jaw Crusher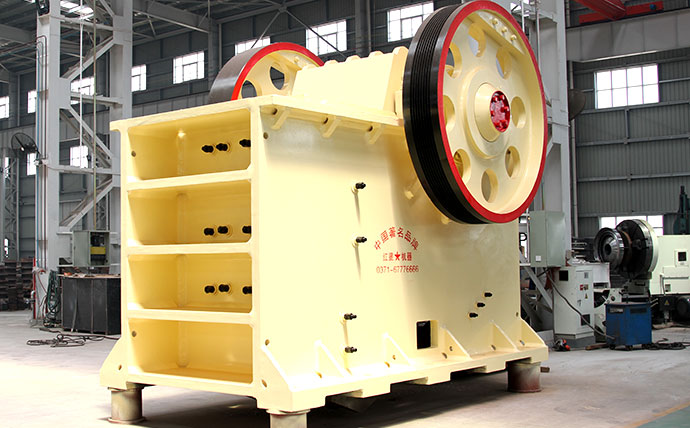 Crushing capacity: 50-180t/h
Max feeding length: 500mm
Processible materials: Limestone, granite, sandstone, construction waste, coal, concrete, iron ore, quartz, pebbles, etc.
Introduction to PE600*900 jaw crusher
If you are in the field of mining industry, the jaw crusher is nothing new. Among all models of jaw crusher, the PE 600×900 jaw crusher is widely used for primary or secondary crushing. The general size of finished products varies from 65mm to 160mm. Finished particles with size less than 100mm nearly account for over 80%. PE600*900 jaw crushers share about 70% crusher market, larger than any other types. The applied areas of PE600*900 jaw crusher are various like mining industry, ore-dressing, traffic, road and any sizes of quarries, etc.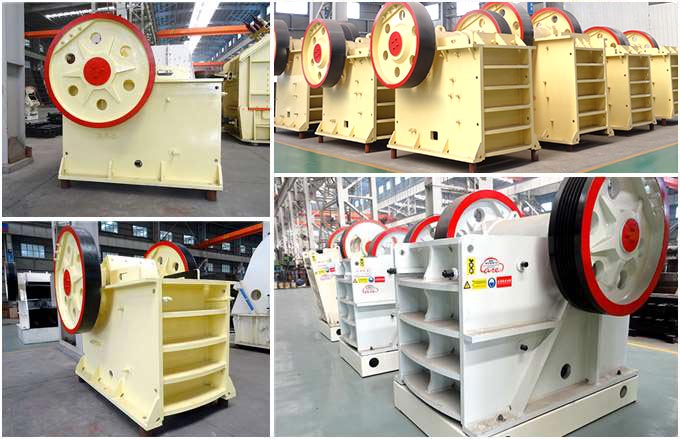 The applied materials of PE600*900 jaw crusher are ores and rocks with compressive strength no more than 320MPa like pebble, granite, basalt, quartz, iron ore, diabase, limestone, coal gangue, gold ore, kaolinite, dolomite, barite, zircon, garnet, silica, manganese ore, copper, marble, feldspar, talc, sodium feldspar, ginger, rice stone, kyanite, corundum, molybdenum and mica, etc.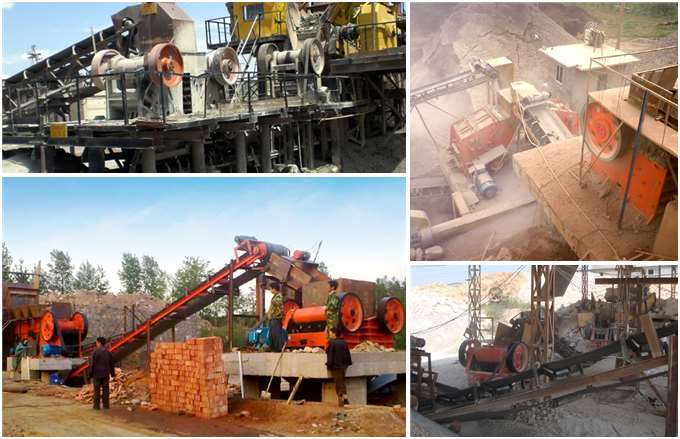 Technical Data
Model

Feed opening
(mm)

Max.feeding
size (mm)

Adjusting range
of discharge
opening (mm)

Processing capacity
(t/h)

Rotation speed of
eccentric shaft (r/min)

Motor power
(kw)

Dimensions
(L×W×H)
(mm)

PE-150×250
150×250
125
10-40
1-3
250
4P 5.5
720×660×850
PE-200×300
200×300
180
15-50
2-6
260
4P 7.5
910×750×990
PE-200×350
200×350
180
18-70
3-10
260
4P 11
1000×870×990
PE-250×400
250×400
210
20-60
5-21
300
6P 15
1300×1090×1270
PE-400×600
400×600
340
40-100
16-64
275
6P 30
1730×1730×1630
PE-500×750
500×750
425
50-100
40-110
275
6P 55
1980×2080×1870
PE-600×750
600×750
500
150-200
80-240
275
6P 55
2070×2000×1920
PE-600×900
600×900
500
65-160
50-160
250
6P 55
2190×2206×2300
PE-750×1060
750×1060
630
80-140
110-320
250
8P 110
2660×2430×2800
PE-900×1200
900×1200
750
95-165
220-380
200
8P 110
3380×2870×3330
PE-1200×1500
1200×1500
1020
150-350
400-800
180
6P 160-220
4200×3300×3500
PE-1500×1800
1500×1800
1200
220-350
500-1000
180
8P 280-355
5160×3660×4248
PEX-150×750
150×750
120
18-48
8-25
320
4P 15
1200×1530×1060
PEX-250×750
250×750
210
25-60
13-35
330
6P 22
1380×1750×1540
PEX-250×1000
250×1000
210
25-60
16-52
330
6P 30
1560×1950×1390
PEX-250×1200
250×1200
210
25-60
20-61
330
6P 37
2140×1660×1500
PEX-300×1300
300×1300
250
20-90
16-105
300
6P 55
2720×1950×1600