Mobile Cone Crusher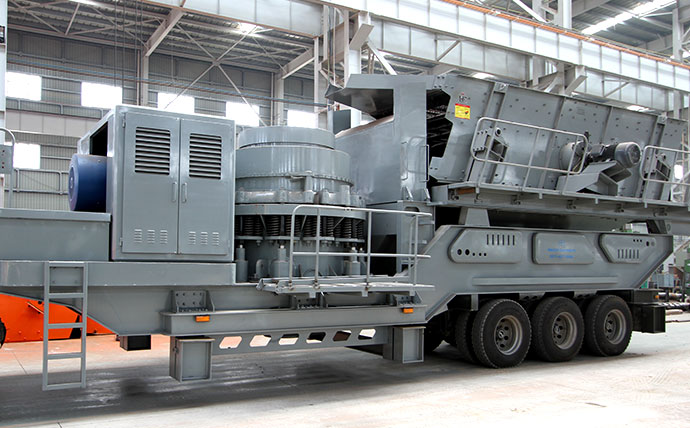 Crushing capacity: 40-390t/h
Processible materials: Limestone, granite, sand gravel, sandstone, construction waste, coal, concrete, iron ore, quartz, artificial sand, brick and tile, dolomite, coal gangue, basalt, etc.
Crusher expert --- Fote mobile cone crusher
The mobile cone crusher is a series of crushing equipment for crushing metal ores, rocks and solid waste, etc. Portable cone crusher includes the following four types: mobile spring cone crusher, potable hydraulic cone crusher, mobile compound cone crusher and potable single cylinder hydraulic cone crusher.
1. The spring mobile cone crusher is the earliest one among the four mobile cone crushers. Its spring safety system acts as an overloading protection system that allows the metal to pass through the crushing cavity without damaging the machine. This kind of mobile cone crushing plant is more suitable to the places with sufficient manpower.
2. During the design process of hydraulic portable cone crusher, we introduce the most advanced technology from Germany. It integrates the high crushing speed and unique design of crushing cavity together. Meanwhile, users can operate the mobile cone crusher plant automatically. All these advantages are helpful to improve the working efficiency and widen the applied area for the mobile cone crusher.
3. Since the compound mobile cone crusher has optimized crushing frequency and stroke, the finished products will be more fine in size and rich in output.
4. The single cylinder hydraulic potable cone crusher is the final result of more than 20 year's production experience and introduction of advanced technology from America and Germany. It integrates the machinery, hydraulic, electric, automatic and intelligent technologies together, which represents the most advanced crushing level in the world.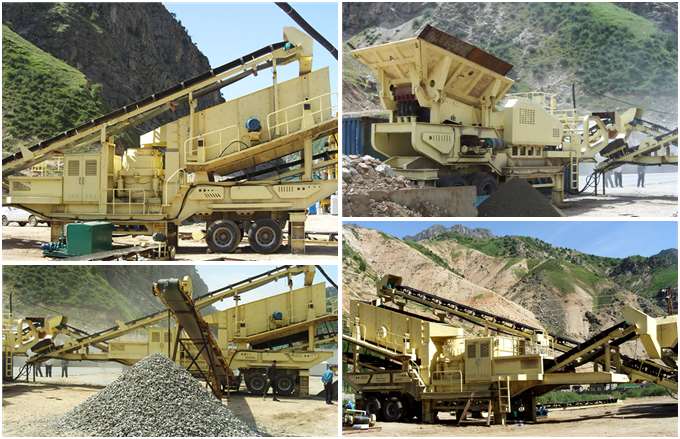 The application of mobile cone crusher plant in road pavement
As we all know, the requirements for aggregate are serious. The shape should be in cubic. The surface should be coarse and clean. While the mobile cone crusher plant with high crushing efficiency can satisfy the above requirements.
Today, many projects around the world like highway, railway pavement or water conservancy have taken the Fote mobile cone crusher plant into use. Practices have proven that the Fote portable cone crusher is worth recommending for you. Welcome to contact us! Sincerely expect to cooperate with you!
Technical Data
| | | | |
| --- | --- | --- | --- |
| Model | FTM3S185GYS300 | FTM3S216GYS400 | FTM3S216HP300 |
| Transportation length(mm) | 14500 | 15000 | 16000 |
| Transportation Width(mm) | 3000 | 3000 | 4550 |
| Transportation Height(mm) | 4400 | 4500 | 4600 |
| Maximum Length(mm) | 17000 | 16000 | 17000 |
| Maximum Width(mm) | 3400 | 3900 | 6900 |
| Maximum Height(mm) | 5800 | 6500 | 4700 |
| Weight(t) | 34.5 | 49.5 | 41 |
| Tire Configuration | 并装双轴 | 并装三轴 | 并装三轴 |
| Cone crusher | GYS300 | GYS400 | HP300 |
| Discharging belt Conveyor | B650×15M×2 | B800×15M×2 | B800×15M×2 |
| Return belt conveyor | B650×14M | B800×14M | B800×16M |
| CONveyor Belt For Final Products | B500×15M | B800×6M | B650×15M×2 |
| Under Virbrating Screen | B800×7M | B800×8M | B800×9M |
| Vibrating Screen | 3YK1854 | 3YK2160 | 3YK2160 |