Mobile Screening Plant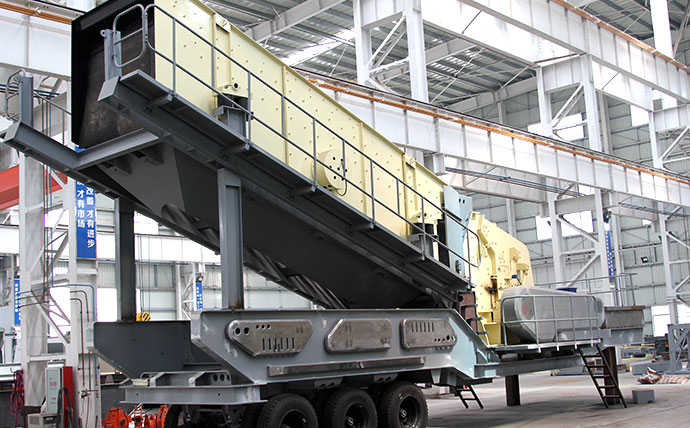 Maximum length: 11100-11800mm
Maximum height: 6000-6500mm
Processible materials: Limestone, granite, sand gravel, sandstone, construction waste, coal, concrete, iron ore, quartz, artificial sand, brick and tile, etc.
General introduction to mobile screening plant
The mobile screening plant is high-efficient in dealing the construction wastes and mining tailing, etc. Since we introduce the most advanced technology from Germany into the design process of mobile screening plant, it is able to meet the various requirements of users.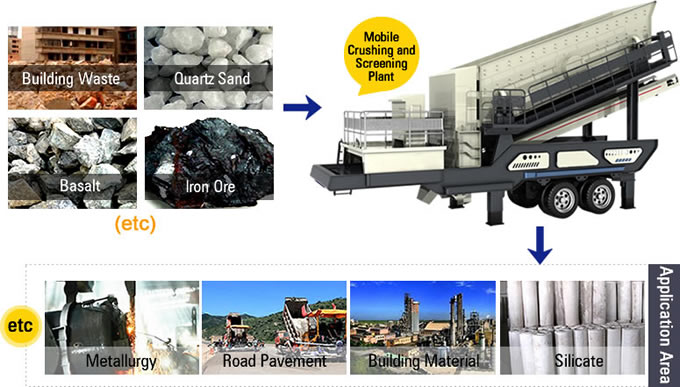 According to the differences in terrain and material, clients should choose the most appropriate one from the following screening plants such as impact mobile screening plant and cone mobile crushing and screening plant, etc.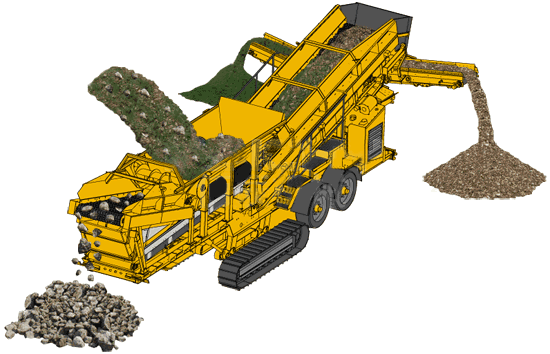 Impact mobile screening plant
Feeding size: 160-240mm
Working capacity: 50-250t/h
The impact crusher is the main engine of impact mobile crushing and screening plant. It plays the role of secondary crushing after the coarse crushing by jaw crusher. Since impact crusher has advantages of large feeding mouth, large crushing ratio and high crushing capacity on hard stones, the impact mobile screening plant won't disappoint you!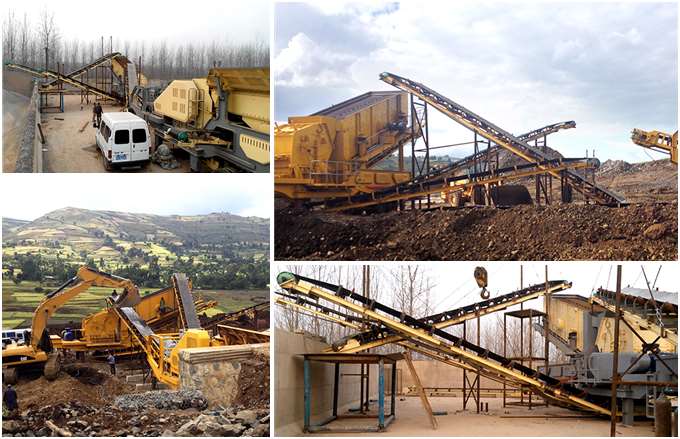 Cone mobile screening plant
Feeding size: 400-1,520mm
Processing capacity: 40-390t/h
If you are in the field of construction, you can use the cone mobile crushing and screening plant to get finer and harder finished products. Cone mobile screening plant is equipped with a cone crusher for tertiary or secondary crushing. You can get ideal particle size of finished products by only adjusting the crushing cavity of cone crusher.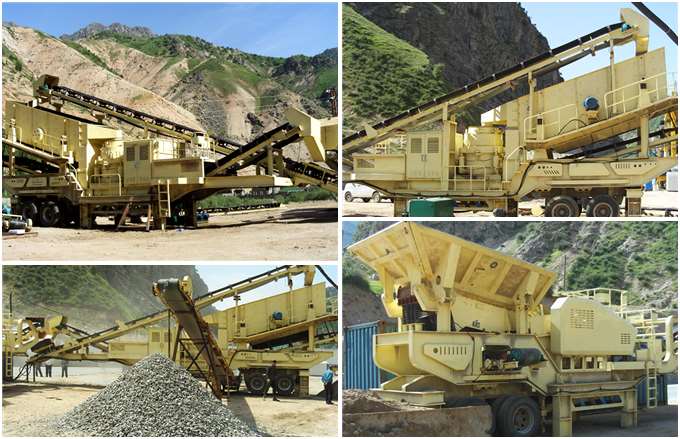 If you are interested in our products, please leave a message on our website or email us. We will reply to you as soon as possible.
Technical Data
| | | | |
| --- | --- | --- | --- |
| Model | FTM3S1848 | FTM3S1860 | FTM3S2160 |
| Transportation length(mm) | 10280 | 11480 | 11480 |
| Transportation Width(mm) | 2830 | 2830 | 3150 |
| Transportation Height(mm) | 4350 | 4350 | 4350 |
| Maximum Length(mm) | 11100 | 11800 | 11800 |
| Maximum Width(mm) | 3600 | 3600 | 3970 |
| Maximum Height(mm) | 6000 | 6000 | 6500 |
| Weight(t) | 16 | 18 | 19 |
| Tire Configuration | 并装双轴 | 并装双轴 | 并装双轴 |
| Vibrating Screen | 3YZS1848 | 3YZS1860 | 3YZS2160 |