Granite Crusher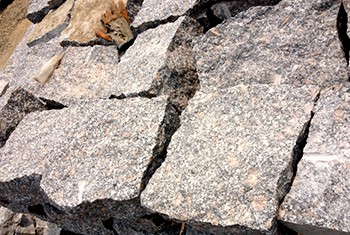 Applied Granite Crusher
The granite crushers can deal the materials with side length below 100-500mm. The crushed material is in cubic shape. If you are in the field of mining machinery and want to start business about granite, you need good granite crushers to help you.

Generally speaking, the granite crusher machine includes the jaw granite crusher and impact granite crusher machine. If you want to build a granite production line, you need other related equipment to help you except for the above two granite crushers.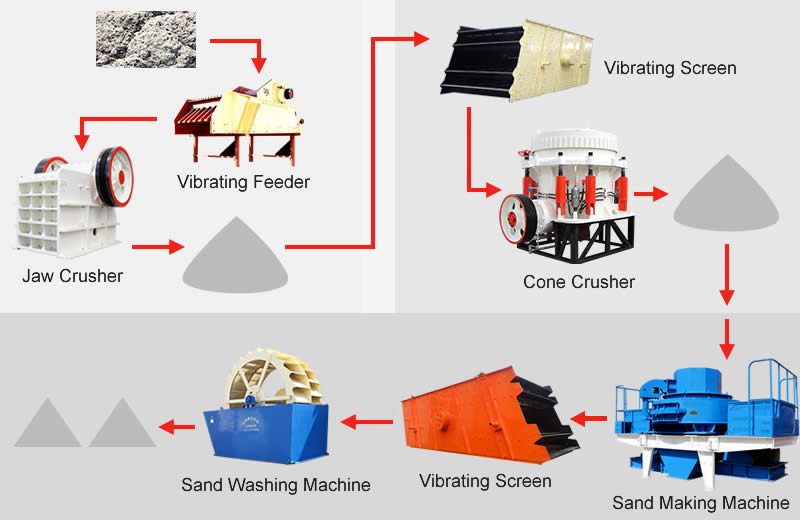 Granite jaw crusher: If you want a granite crusher with big feeding size and long service life, the jaw granite crusher machine must be a good choice for you.

Granite impact crusher: Since the impact granite crusher machine enjoys the feathers of even discharging and three-time crushing in cavity, it is worth a recommendation.

Granite crushing line: vibrating feeder, belt conveyor, granite crusher (impact crusher, jaw crusher or cone crusher) and vibrating screen.
The nature of granite decides the high demands for the performance of granite crusher. Especially the crushing capacity, feeding and discharging size, etc. If you want to save power, the granite cone crushing equipment is suggested. As to the crushing process, the coarse crushing, secondary crushing and tertiary crushing are respectively finished by the granite jaw crushing equipment, granite cone crusher and granite impact crusher machine.