Application Ranges of FTM VSI Sand Maker
VSI crusher, also named as VSI sand maker, is mainly used to produce particles with size less than 5mm. VSI sand maker is an ideal machine to produce the artificial sand and concrete aggregates. In the mineral industry, the sand making equipment is mainly used for the Front End of the Line. If you use the sand making equipment for the milling work, it will exert its greatest value and lower the production cost as much as possible. With wide application ranges, the sand making plant is available for all kinds of high-hardness materials like mineral ores, cement and sand gravels.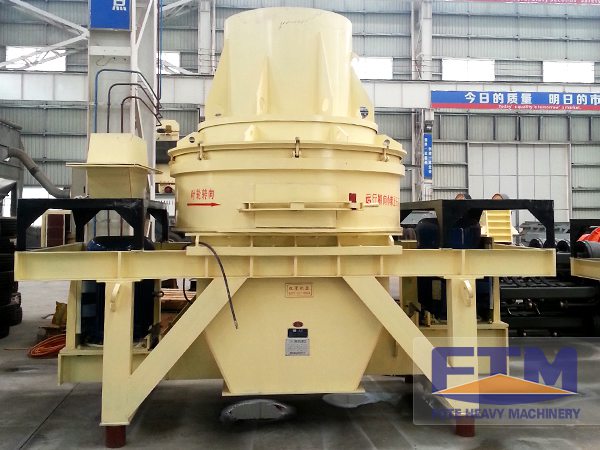 During the production process of mechanical sands, the sand making plant is mainly used for secondary and tertiary crushing. Compared with other types of crushers, the VSI sand maker is much greater in the working efficiency. As a professional supplier of VSI crusher, FTM Crusher Company has made the production for more than 30 years. Known as the NO.1 brand of China mining machinery, VSI sand maker of FTM Crusher Company has acquired the national patents.
In the aspect of man-made sanding, the crushing capacity of sand making plant is much greater than that of other crushers. By far, the VSI sand maker is the most ideal machine to make the artificial sands. Sincerely welcome you to come for site visit and inspection. If you want to know the price of sand making equipment, please feel free to visit our website and leave messages on it or directly email us.
We have surprises for you on our website!