Continuous Upgrade of Fote Hydraulic Cone Crusher
The birth of hydraulic cone crusher not only satisfies the demands of people for the secondary or tertiary crushing of material, but also impels the development of crusher industry. While, people's desire for more advanced and high-efficient crushing machine can never be satisfied. As a professional manufacturer of hydraulic cone crusher, FTM crusher company is dedicated to offering the best products and services for customers.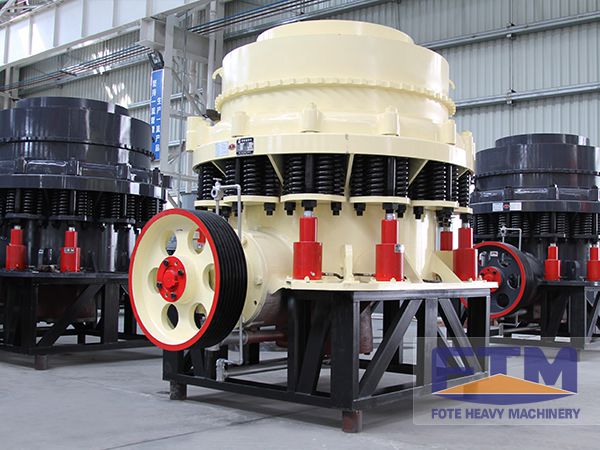 At present, both the technological process and working performance of hydraulic cone crusher become more and more mature. During the continuous upgrading process for hydraulic cone crusher, some specialists in FTM crusher company propose the theory of laminating crushing. The proposition of this theory is based on the further study on hydraulic cone crusher and detailed feature analysis of laminating crushing. This laminating crushing theory, as an epoch-making breakthrough in the history of hydraulic cone crusher, makes the equipment free of the influence of material hardness and significantly improves the working efficiency.
Establishment of Fote brand for the satisfaction of users is the persistent pursuit of Fote Machinery. After being authorized by the international ISO9001, Fote products are more and more popular among the world markets. Compared with other counterparts in China, Fote pays much attention to the service. We can clearly see the overall strength of an enterprise from the service quality. Of course, Fote products have been awarded many prizes in China. If you need our products, please click the website and leave messages on it: http://www.orecrusherfactory.com. We will reply to you as soon as possible. Sincerely welcome you to come for site visit and inspection.