Daily Maintenance for FTM Sand Making Plant
Sand production line, being made up of many devices, is mainly for making sand aggregates. Featured in the high working efficiency, strong working capacity and long service life, the sand production line has been indispensable for some industries like building material, road pavement and so on. According to the properties of raw material, crushers used for sand production line are generally the jaw crusher, cone crusher or impact crusher.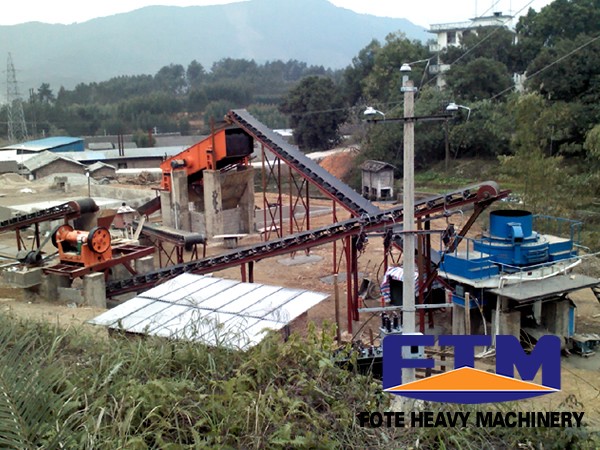 Since maintenance work for crushers can directly influence the service life of whole production line, the following content will give much attention on it. At first, you should often clean, fasten and lubricate the key parts of crushers like bearings, screws or others, etc. To ensure the normal work of whole production line, maintenance work for crushers should focus on the daily checks and adjustment.
To improve the output of whole production line, you should ensure every part run normally like jaw crusher or impact crusher. It should be noticed that the daily maintenance should be in the charge of operators. If there is something wrong with operators, repairer will take the work. There are many suppliers of sand making plant on market. Which one is better has troubled many customers.
Since cost for investing the whole sand production line is quite expensive, you should be careful and cautions in selecting and purchasing the line. As the NO.1 brand of sand production line, FTM Crusher Company can offer you the greater discounts during the first three months of 2016. Surprises for you all the time!