Excellent Performance of FTM VSI Sand Maker
VSI crusher, with another name of VSI sand maker, is a kind of world-level crushing machine with remarkable features of high working efficiency and low energy consumption. The crushing work of sand making equipment is mainly dependent on the mutual collision between stone materials. During the working process of sand making machines, the bottom layer of stone can play the role of protection. Wear of stone material for impacting plate can be alleviated. The service life of VSI crusher can be well prolonged.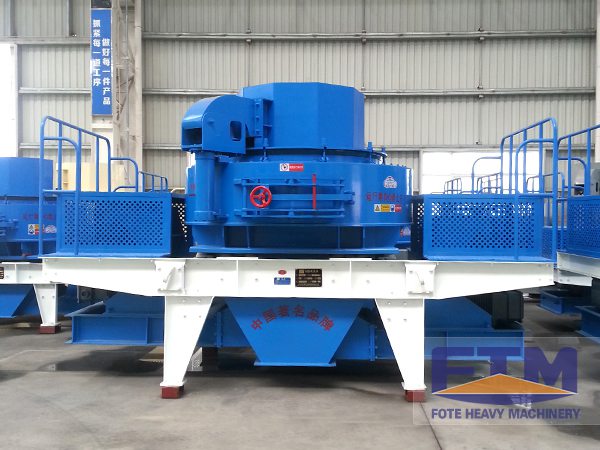 By virtue of the long service life and high working efficiency, the VSI sand maker has become more and more popular among common users. With wide application ranges, the sand making equipment has become the core equipment in industries of mining, metallurgy, railway, road, construction and mechanism sand. As a professional supplier of VSI sand maker, FTM Crusher Company is the earliest one in China to produce the VSI sand maker.
After for more than 30 years' development, FTM sand making plant has branded as the NO.1 of China mining machinery. As the most ideal equipment for making artificial sand, The FTM sand making production line is suitable for materials with medium or high hardness. If you want to know more about sand making machine of FTM Crusher Company, please feel free to visit our website and leave messages our it or directly email us.We will give you a professional configuration and quotation.