Exporting Situation of FTM Mobile Crushing Plant
Even though the export of mobile crushers has remarkably increased till the year of 2015, it will still be influenced by some factors. The following content will discuss about these negative factors. At first, influence of international economic crisis has been gradually weakened. While, the market situation at abroad is still somewhat unstable. According to the relevant data, the momentum of America performs well. For Japan, it just enters into the revival phase.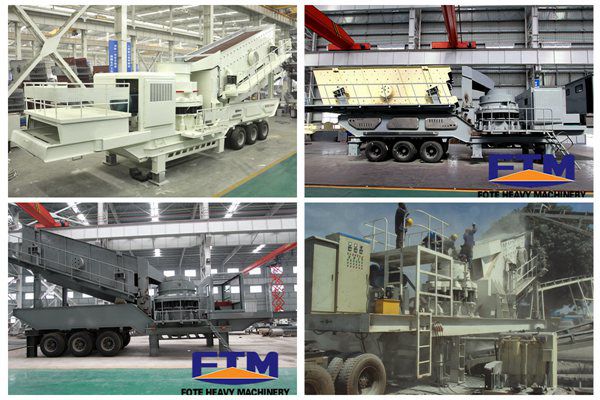 For the economic recovery of European Union, it still needs some time. On the whole, the development momentum around the world is still somewhat unstable. Then, for suppliers of mobile stone crusher at home, their production cost are continuously increasing. The rising of production cost is mainly caused by two reasons. One is the rising of labor cost. The other is the the appreciation of Renminbi currency. There is no doubt that the above two reasons will increase the pressure for the international competition between suppliers of mobile crushing plant.
After that, the rising competitive power of neighboring countries causes the decreasing shares in the developed countries. At last, due to the complex international trade, the export of mobile concrete crusher will be seriously influenced. As a professional supplier of mobile crushing plant, FTM Crusher Company has made the production for more than 30 years and is known as the NO.1 brand of China Mining Machinery.
Want to know the price of mobile crushing plant? please feel free to visit our website and leave messages our it or directly email us. Surprises for you on our website!