Honest Management of FTM Crusher Company
As the traditional virtue of China, honesty is more and more important under the current situation of rapid economic development. Either for individuals, enterprises or for countries, the importance of honesty is matter-of-course. If one individual loses the honesty, he or she will be quite hard to succeed. If one enterprise has done something deceptive, it will be hard to develop in the competitive market. Similarly, if one country contradicts on what has claimed, it will be cold-shouldered by other countries.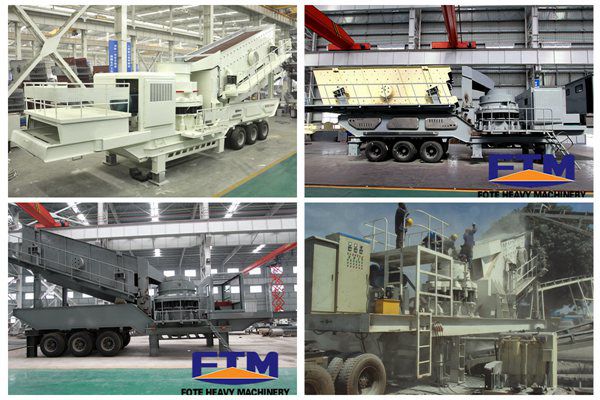 Nowadays, many suppliers of mobile crushers lack the sense of integrity, blindly exaggerate the performance and quality of products as well as do something that contradicts on the promises to customers. If things go on like this, they will lose the trust of customers and finally be discarded by the market. How enterprises develop without the support of honesty? As a professional supplier of mobile crushing plant, FTM Crusher Company is known as the NO.1 brand of China mining machinery.
With the corporate philosophy that quality creates the value and integrity founds the future, FTM Crusher Company insists on the work to satisfy the changing demands of customers. With products being exported to countries like India, Pakistan, Japan, Australia, FTM has established favorable long-term cooperation with many enterprises at home and abroad. Being awarded the "Chinese Famous Brand", FTM Crusher company has made the production for more than 30 years. Your satisfaction with the cost performance of FTM products is the endless pursuit.
Interested in the price of mobile crushing plant? please feel free to visit our website and leave messages on it or directly email us. Free hot-books for you on our website!