More Crushing and Less Milling of Impact Crusher
The design of equipment decides the performance of equipment. It is no exception for impact crusher. Impact crushing machines in some manufacturers feature in remarkable crushing capacity, low noise and environmental protection, while others are less than satisfactory. Nowadays, It is learned that the demands of customers are diversified and regulations for the material specification are strict. More crushing and less milling is the new technological demand for the impact crushing machine according to the detailed needs of customers.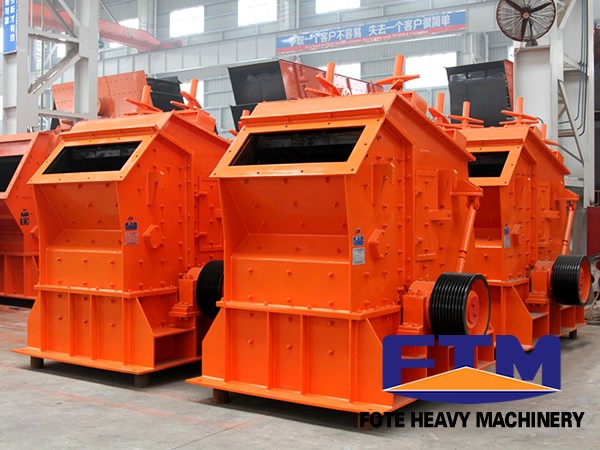 The so-called "more crushing and less milling" is actually the principle of "stone beats iron", which features in large crushing ratio and low energy consumption per unit. By virtue of the low energy consumption and great crushing capacity, the new technology is more than satisfactory. Therefore, Fote impact crushing machine with new technology as its core is becoming more and more popular. While, the demands of customer always lies in continuous changes. Based on the above reality, manufacturers of China impact crusher need to make technological innovations continuously.
Quality is the life of company and customer is God. With the marketing principle that occupying market by products, creating market by service and leading market by popularity, Fote has been making a lot of efforts to practice this marketing principle. By virtue of excellent products and perfect service, Fote has established long-term cooperation with many enterprises. If you need our products, please click the website and leave messages on it: http://www.orecrusherfactory.com. We will contact with you as soon as possible. If you have any question about our products, leaving your advice on our website is also OK. We will take them sincerely. Thank you!