Oversea Sales of FTM Mobile Crushing Plant
It is quite short for Chinese enterprises entering into the international market. The real beginning starts from the policy implementation of reform and opening up. As time goes by, the international trade of enterprises at home has confronted many setbacks and ordeals. One reason is that all works of life are in a low-leveled development stage before the reform and opening up. There exists a large technological distance between them and their counterparts at abroad. As a result, they are overcautious and not dare to compete with their counterparts.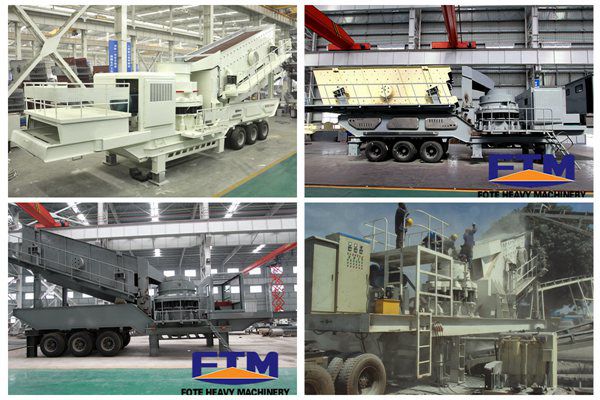 While, along with the gradual mightiness of national power, more and more enterprises at home appear in the world markets. As a professional supplier of mobile crushers, FTM Crusher Company has established its unique department for overseas fairs. Along with the gradual development, more and more crushers of FTM Crusher Company are exported to countries like America, Russia, Kazakhstan, Turkey, Iran, South Africa, Ethiopia, Egypt, Vietnam, Malaysia, India, Australia, Korea, Chile, etc.
Service is the part of product and competitive strength of enterprises. FTM Crusher Company always holds the service standard that users' demand is the orientation to implement the service management, users' satisfaction is goal to carry out the brand service. As for the service spirit of "enthusiasm, servant and faithfulness", it should run through the whole service system. As a professional supplier of mobile crushing plant, FTM Crusher Company sincerely welcomes you to come for site visit and inspection. Please feel free to visit our website and leave messages our it or directly email us.