Reasons for Overheating of FTM Impact Crusher
If impact crusher works for a much longer period, heat will be produced. For this situation, it is normal. It is OK for the heat within a limited scope. While, if heat produced is higher than the limited value, you should pay much attention to the working condition of impact crushing machine. Reasons for causing the abnormal heating are many. The following content will discuss about them one by one.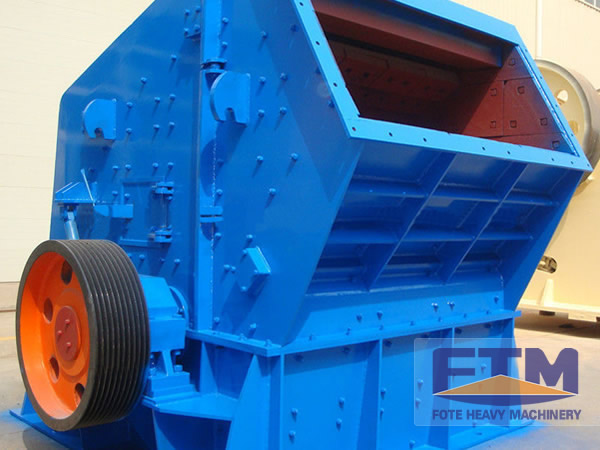 At first, the oil pump may be damaged due to the insufficient oiling. At this time, you should stop running the impact crusher and then check the oil level in pump when the crusher is cooled to the room temperature. Secondly, the distance between working plates may be not proper. To deal this problem, you can adjust it according to the instructional books.
During the working process, belt used for delivering parts and raw materials may become loosened. Doubtlessly, the impact crusher will be overheated. At this moment, you should adjust the tension of belt. If foreign matters exist in crushing cavity, work of impact crusher will become difficult. What's worse, the impact crusher will be overheated. Therefore, before the working process of impact crusher, you should carefully screen the raw materials.
Supported by the world-level production lines, first-class modern testing base and several state-level machinery research institutions, FTM Crusher Company is known as the NO.1 brand of impact crusher. Greater discounts for you on website! By leaving messages on website, you can get what you want to know about impact crusher.