Role of Hydraulic Cone Crusher for Iron Ores
As an important basic raw material, the iron ore is indispensable for steel industry. In an iron ore production line, the crusher is of significant importance, since it influences the quality of finished products. Meanwhile, the crushing part in iron ore production line is the largest share for investment and energy consumption. Therefore, selection of crushing equipment is of extreme importance for the whole iron ore production line. It is well-known for people in mineral industry that the iron ores are great in hardness and difficult to be crushed. What' worse, the iron ores are easy to corrode and abrade the equipment. You can get the desired effect as long as you own excellent crushers and specially designed process flow.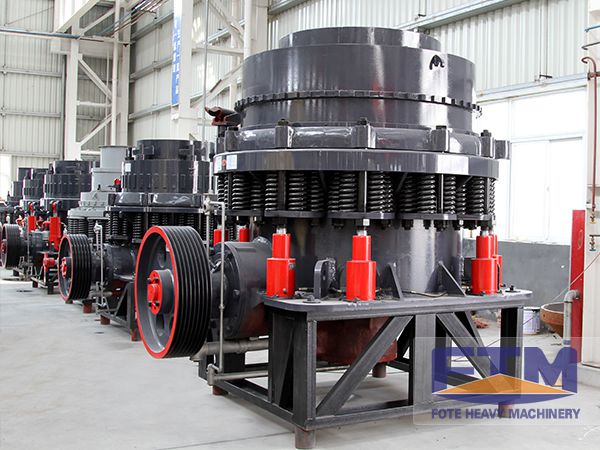 Here comes the general introduction to the hydraulic cone crusher. As an ideal equipment for secondary or tertiary crushing, the hydraulic cone crusher enjoys the features of large crushing ratio, high working efficiency, large working capacity and low operational cost. It is the most ideal equipment for dealing harder mineral ores like iron ore and quartz stone, etc. If you select the hydraulic cone crusher as the role for playing the crushing part in iron ore production line, the working efficiency of whole production line would not be problem.
Compared with other counterparts in China, FTM crusher company enters into the world markets at an earlier age. Being the leader of China mining machinery, Fote has made the production for more than 30 years. If you need our products, please click the website and leave messages on it: http://www.orecrusherfactory.com. We will reply to you as soon as possible. Welcome you to come for site visit and inspection.