Role of Hydraulic Cone Crusher for Urban Project
At present, along with the rapid development of urban construction, infrastructure construction like road, railway and buildings is in full swing. This current situation impels the increasing demands for construction material like sand aggregate. While, the production of sand aggregates is inseparable from the use of crushers. Among those crushers, the hydraulic cone crusher is a kind of high-powered cone crusher. Featuring in advanced technology, large working capacity and high crushing ratio, the hydraulic cone crusher is irreplaceable for all kinds of primary, secondary and tertiary crushing work.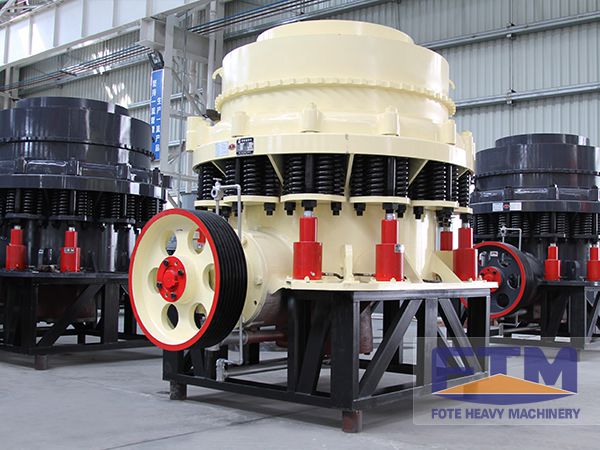 Therefore, by virtue of the superior advantages, the hydraulic cone crusher can continuously supply all kinds of construction materials for the urban construction. The progress of urban construction is inseparable from the effort of hydraulic cone crusher. The finished products of hydraulic cone crusher, with remarkable features of even particle size and similar shape, can fully meet the high demands of infrastructure construction toward the shape and granular composition. With the marketing principle that occupying market by products, creating market by service and leading market by popularity, FTM crusher company has been making a lot of efforts to practice this marketing principle.
After being authorized by the international ISO9001, Fote products are more and more popular among the world markets. Compared with other counterparts in China, Fote pays much attention to the service. We can clearly see the overall strength of an enterprise from the service quality. Of course, Fote products have been awarded many prizes in China. If you need our products, please click the website and leave messages on it: http://www.orecrusherfactory.com. We will reply to you as soon as possible. Sincerely welcome you to come for site visit and inspection.