Role of Mobile Crusher for Urban Upgrade
Nowadays, the upgrading rate of urban in every country is becoming more and more fast. During the upgrading process, the treatment for constructional wastes is a troublesome problem. If these constructional wastes are not processed in right way, a lot of land resource will be exploited and the surrounded environment will be seriously polluted. Mobile crusher, also named as mobile crushing plant or mobile stone crusher, is widely used for industries like mining, railway, building material and sand making, etc.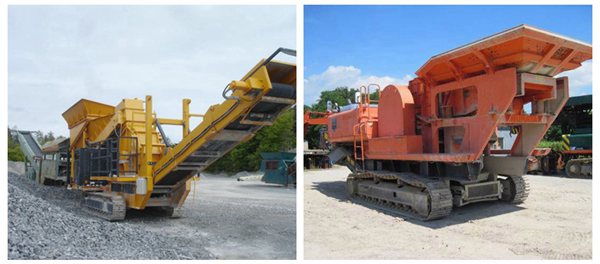 Being equipped with corollary devices like material bin, vibrating feeder, crushing machines, sand washer, vibrating feeder and electrical control system, the mobile crushing plant can be a loyal helper for you. Why? Because it enjoys the remarkable features of high working efficiency, excellent working performance, great mobility and easy maintenance, etc.
With the marketing principle that occupying market by products, creating market by service and leading market by popularity, FTM crusher company has been making a lot of efforts to practice this marketing principle. By virtue of excellent products and perfect service, FTM has established long-term cooperation with many enterprises.
If you need our products, please leave messages our official website http://www.orecrusherfactory.com or directly email us at vip@sinoftm.com. Professional personnel in our company will contact with you as soon as possible. If you have any question about our products, leaving your advice on our website is also OK. We will take them sincerely. Thank you! Fote sincerely welcomes you to come for site visit and inspection.