Smart Performance of FTM Impact Crushing Machine
Along with the coming of floundering economy, industries like metal, mining, building material, transportation, urban construction, water conservancy, hydropower and energy source are confronted with more or less influences. Among these industries, crusher industry is the most serious one to be influenced by the floundering economy. As a professional supplier of crushers, FTM Crusher Company has been suffered a lot economically. To change the floundering situation, FTM Crusher company intensifies its efforts to produce a series of automatic crushers like impact crushing machine.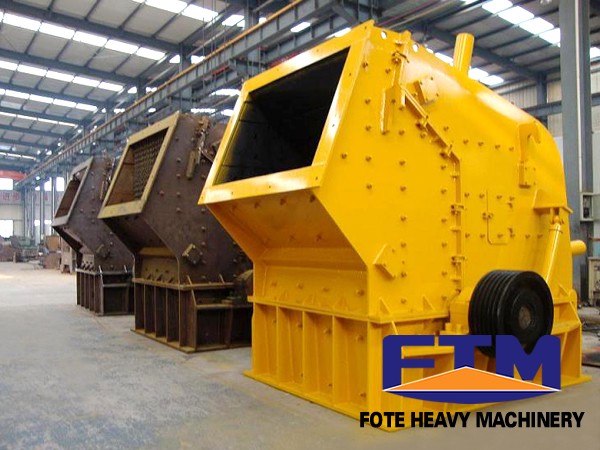 By virtue of these automatic crushers, FTM Crusher Company is known as the NO.1 brand of China mining machinery. Why? Being equipped with smart computing system and advanced network communication, FTM crushers like China impact crusher are convenient for workers to operate and make maintenance. Featured in the high working efficiency, remarkable performance and automatic control, FTM crushers can stand still under the poor economic situation. Except for the crushers, FTM Crusher Company can also produce the screens, mill, washer, feeder and conveyor, etc.
With advanced technologies being introduced from America, Germany, Japan and Australia and products being exported to more than 30 countries, FTM Crusher Company is always doing its best to offer the best products and services for customers. In a word, your satisfaction with crushers of FTM Crusher Company is the endless pursuit. If you want to know the price of FTM impact crusher, please leave messages on website or directly email us. You can download hot E-books related with the crusher for free on the website.