Sustainable Development for FTM VSI Sand Maker
Sand aggregate is an indispensable material for infrastructure. Along with the further advance of urbanization, limited exploitation of natural sand and gradual limitation of natural resource, it is necessary to accelerate the researches on new products and technologies. To meet the demands for harmonious development, enterprises should prepare well for the industrial transformation and upgrading.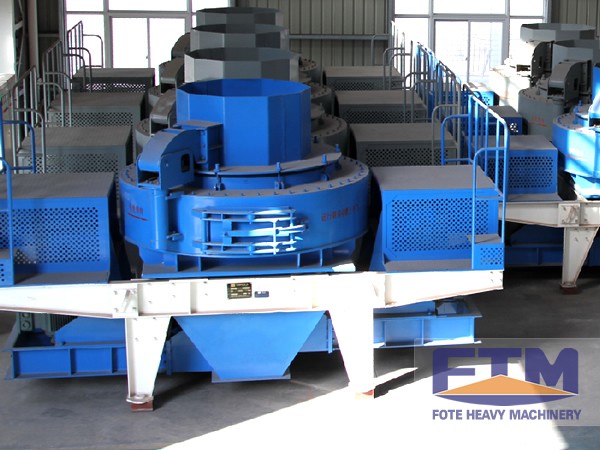 For enterprises in sand industry, they should vigorously develop the late-model building materials, which can conform to the demands of green buildings. To realize the healthy and sustainable development of crusher industry, we have to improve the safety for making sand aggregates and reduce the hidden dangers for construction. As to the detailed measures, the following content will discuss about one by one.
At first, we should improve the industrial policy and elevate the access threshold for industries. Secondly, we should rapidly formulate the standard for producing the artificial sand and improve the quality. Thirdly, we should gradually solve the problems like small capacity, low utilization rate of resources and serious pollution to environment by upgrading the processing technologies and producing more and more advanced machines like sand making plant.
As a professional supplier of sand making machines, FTM Crusher Company is known as the NO.1 brand of China Mining Machinery. With advanced technologies being introduced from America, Germany, Japan and Australia and products being exported to more than 30 countries, FTM is always doing its best to offer the best products and services for customers.
Interested in the price of sand making plant? Get the discounts by leaving messages on website!