Things for Notice to Run FTM Sand Making Plant
VSI crusher, with another name of VSI sand maker, is featured in the high working efficiency, strong working capacity and long service life. If being used wrongly, VSI crusher will have more or less failures. The following content will discuss about the details for notice to run VSI sand maker. Before launching the VSI sand maker, you should do the following work like lubricating situation of bearing, fastening situation of fasteners, working situation of safety guard and cleaning situation in crushing cavity.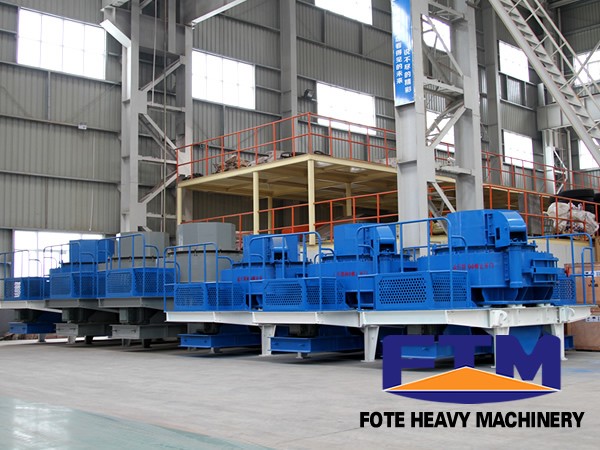 If the above situations are normal, you can launch the sand making machines. If abnormal situations occur during the working process, you should shut down the VSI crusher firstly and then check the failures. Feeding process can not begin until the VSI crusher runs normally. It is noticed that temperature of bearing should not be too high. Before shutting down the sand making plant, you should stop feeding first. Dynamo can not be closed until all materials to be processed in crushing cavity can be totally discharged out.
If crushing cavity is seriously blocked by raw materials, you should immediately shut off the dynamo. VSI crusher can not be used again until all materials in crushing cavity are discharged out. To ensure the working efficiency and prolong the service life, you should often notice and make the work for lubricating the abrasive surface of VSI sand maker. To exert the greatest value of sand making machines, you should frequently check the wearing degree and make the maintenance work. FTM Crusher Company sincerely welcomes you to come for site visit!
Interested in the price of VSI sand maker? Discounts for you on website!