Top Five Advantages of Fote Impact Crusher
As the typical representative of crusher industry, the impact crusher is widely used for industries like mining, chemical engineering, building material, railway or road construction, etc. Then, what's the advantages of impact crusher? The following content will give you answers. Firstly, when impact crushing machine deals materials with relatively high humidity, material blocking can be effectively avoided. Since the inlet chute and impact plate of impact crushing machine are equipped with heating devices, material binding can be avoided. Secondly, impact crusher is available for raw materials with any hardness.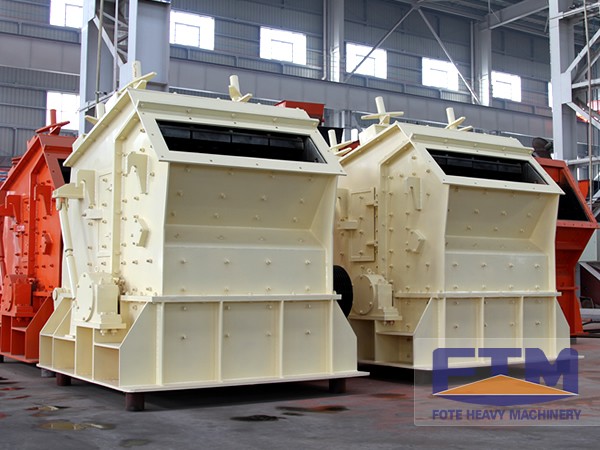 Compared with the hammer crusher, impact crushing machine is capable to deal materials with higher hardness. This is because the rotors of impact crusher has much bigger momentum. Thirdly, the discharging size of China impact crusher can be much easier to adjust. Fourthly, impact crusher, with features of rational structure, less wear of easy-wearing parts, high utilization of metals and easy change of spare parts, can help you to save a lot of time and cost for maintenance. At last, compared with other crushing machines, China impact crusher is more suitable to the production process of more crushing and less milling. This process is more energy-conserving and high-efficient.
From the above conclusion, it can be clearly seen that how promising the impact crusher will be in the future. Of course, every coin has its two sides. It is no exception for impact crusher. The largest weakness of impact crushing machine is the serious wear of hammer plate and impact plate. In the future, Fote will put much attention on the improvement of the above fault. If you want to work with us, please leave messages our official website http://www.orecrusherfactory.com or directly email us at vip@sinoftm.com.