Wear Resistant System of Fote Impact Crusher
Even though the impact crusher has many advantages and increasing market demands, there are still some defects. Since the working principle of impact crushing machine is natural crushing by the mutual collision between materials, the cases of impact crusher are often badly damaged. Facing with this defect, FTM crusher company asks its technicians and engineers to make further improvements on the basis of existing technologies. On one hand, the cases of impact crusher can be made with advanced impact-resisting materials. While, if so, the whole production cost would improve a lot. Correspondingly, the marketing price would be a little higher. On the other hand, a full set of system for resisting the impact force can be established. In another word, innovation of design can lower the wearing degree of boxes.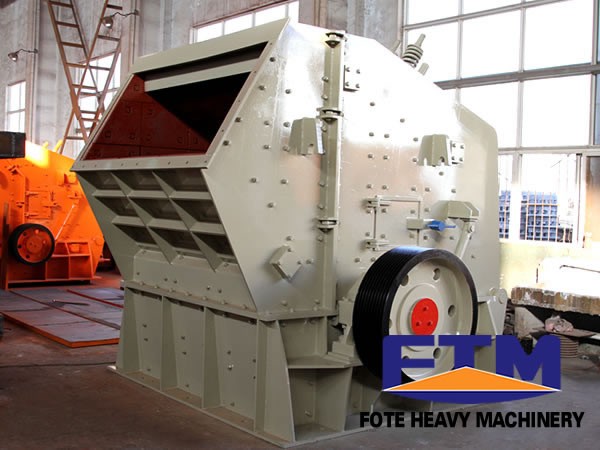 Finally, FTM crusher company adopts the second. We equip the China impact crusher with a special set of wear resistant system, which plays the role of preventing the boxes from being directly damaged by the impact force. Meanwhile, this special system can decompose the impacting force, so the wearing degree is further lowered. This small innovation is of great significance for improving the wear resistance of whole impact crushing machine. By virtue of this small innovation, Fote impact crusher has taken more about one third share in the national market.
After being authorized by the international ISO9001, Fote products are more and more popular among the world markets. Compared with other counterparts in China, Fote pays much attention to the service. We can clearly see the overall strength of an enterprise from the service quality. Of course, Fote products have been awarded many prizes in China. Impact crusher supplier: http://www.orecrusherfactory.com.