Wide Prospect of FTM Sand Making Equipment
As a kind of mining machinery, VSI crusher has developed fast in these years. Featured in the wide application ranges, compact structure, high working efficiency and easy maintenance, the sand making equipment is not strange to industries like mining, coal, building material, chemical engineering, hydropower and water conservancy, etc. Along with the increasing demands, crusher industry among the world will confront more and more wide prospect in the near future.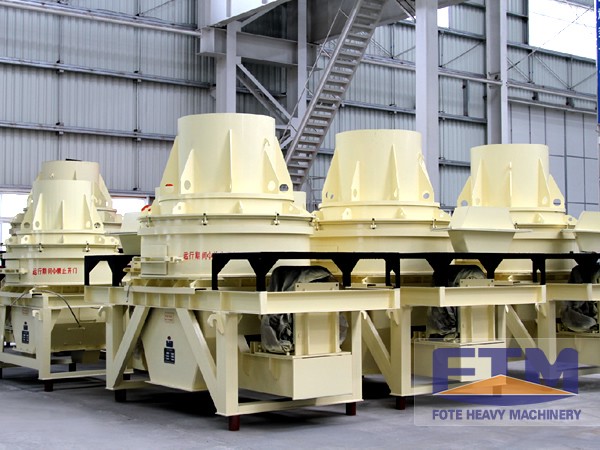 The upgrading speed of crusher is very fast. For those small-sized crushers, their service life is just about three or fiver years. So, a lot of crushers are discarded away every year. Under such condition, demands for the large-sized VSI crusher are more and more strong. At present, construction of infrastructure and new countryside has become the primary tasks for many countries in the world. While, to realize the construction, it is indispensable from the application of building materials like sand aggregates.
Meanwhile, a lot of constructional wastes will be produced during the construction process. Either for the production of building material or for the recycling of constructional wastes, you have to use the crushers like VSI crusher. In the near future, the VSI sand maker will develop more and more better. As a professional supplier of sand making equipment, FTM Crusher Company is known as the No.1 brand of China Mining Machinery. At present, FTM Crusher Company has established favorable relationships with many enterprises at home and abroad.
Price of VSI sand maker? Leave messages on website to know more details. Meanwhile, we have the discounts for you within three days!