Working Principle of FTM Impact Crushing Machine
Among all crushers, impact crusher and cone crusher are mainly used for the secondary and tertiary crushing. While, in aspects of crushing principle, there exists a greater distance between impact crushing plant and cone crusher. In general, large-sized crushers like impact crushing machine has two or three crushing cavities.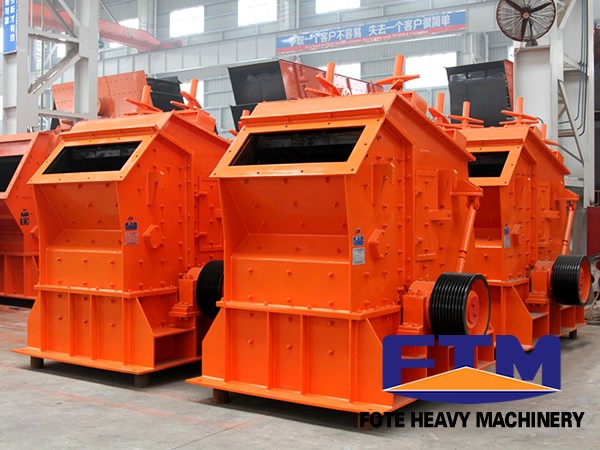 Raw materials, being fed into the crushing cavity through the feeding mouth and hit by the hammer plates fixed on rotors in the first crushing cavity, hit the impacting plates again and enter into the second crushing cavity for repeated crushing work. Featured in the strong working capacity, high working efficiency and long service life, impact crushing machine works on the principle of impact crushing.
With low content of elongated particles, impact crusher works from several directions in crushing cavity. With an area about 100,000 square meters and two large-sized heavy duty industrial workshops, FTM Crusher Company is one of the large-sized mining machinery manufacturing and exporting bases in China. Our equipment includes more than 200 sets of large and medium sized metal processing, riveting and installing machines. The maximum lifting capacity is about 300 tons.
As a professional supplier of impact crusher, FTM Crusher Company never gives up the efforts on the research and development. Known as the NO.1 brand of China Mining Machinery, FTM Crusher Company greets the challenges at any time. By leaving messages on website, you can get the greater discounts. Meanwhile, you can get the E-books of crushers for free.