Sand Making Plant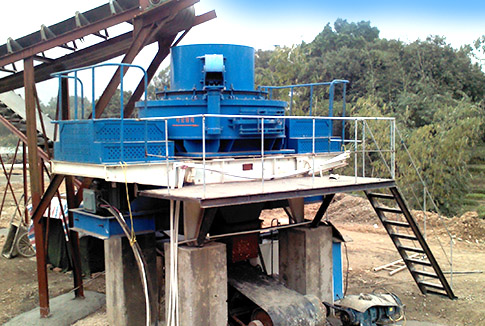 Production Capacity: 50-500t/h
Applied Material: Limestone, granite, sand gravel, sandstone, construction waste, coal, concrete, iron ore, quartz, artificial sand, brick and tile, etc.
Email:sales@sinofote.com
Chat Online
Get Latest Price
Working process of sand making plant
Rawmaterials→vibrating feeder→jaw crusher→sand maker→vibrating screen→sand washer→finished products At first, raw stones are coarsely crushed by jaw crusher, then delivered into PEX jaw crusher for secondary crushing through belt conveyor. By vibrating screen, crushed stones are classified into two kinds. For the stones which can meet the feeding demands of sand maker, they are processed into sands. For those unqualified stones, they are delivered into PEX jaw crusher again for tertiary crushing. At last, all sands are cleaned in sand washer and become the finished products.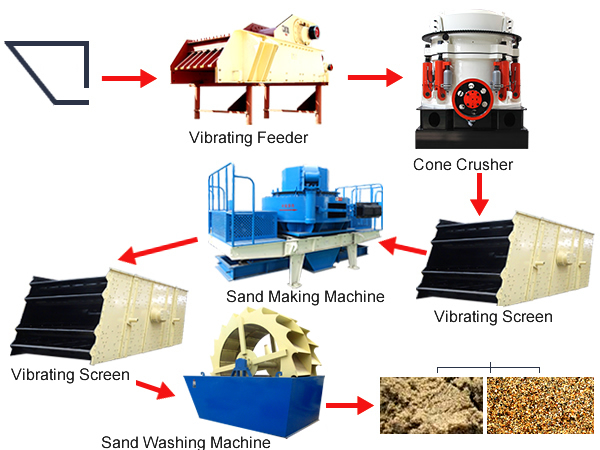 Advantages of sand production line
Easy operation, high automatic degree and not much human care
High yield, low energy consumption
Wide application ranges, small cost and high return
Finished products: good quality, even size, cubic shape, clean, ideal replacement of natural sands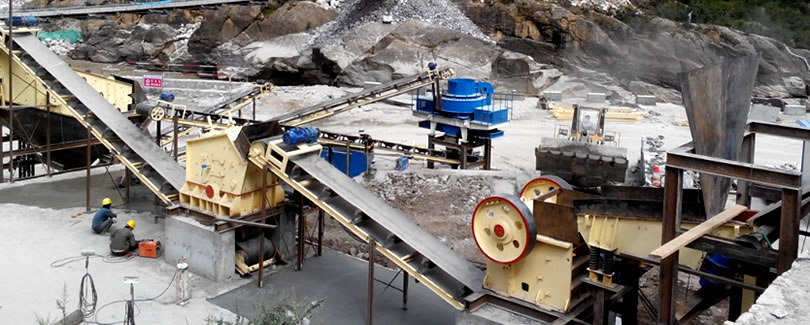 Advantages of sand making plant
By virtue of the excellent technology and advanced manufacturing level of sand production plant, HXJQ has won a lot of honors. HXJQ always takes product quality as life, customers as God. If we are lucky to work with you, you will enjoy the project design, process design, purchasing plan, excellent products, patient training, effective and timely failure repair.
For price list of sand making plant: Welcome you to leave messages on our website, or email us, or consult with our on-line staff.