Role of FTM Hammer Crusher to Deal Steel Scrap
Steel industry, as the pillar industry of national economy, is directly related with the national economic development. For the raw materials of steel industry, they are iron ores and steel scrap. As the natural raw resource, the iron ores are non-renewable and degenerative. While, for the steel scrap, it is recyclable and renewable. In the low-carbon era, the application of steel scrap can not only protect the resources, promote the energy conservation and emission reduction of steel industry, but also offer the steel resources for the industrial development.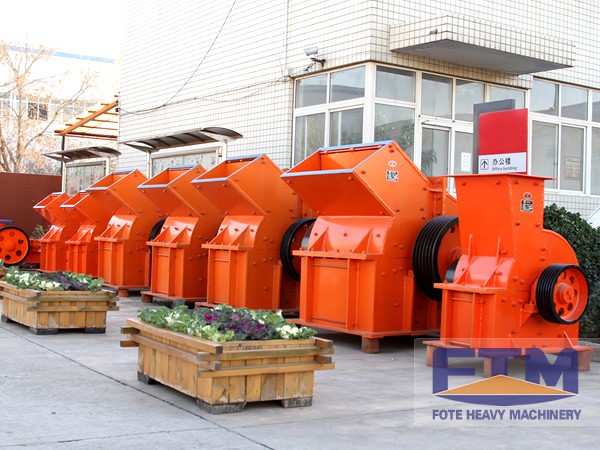 While, nowadays, the industrial development of steel scrap is quite lagging, which is difficult to adapt to the modern development of steel industry. Besides, for the industrial development of steel scrap, it needs the urgent and powerful promotion. The most important factor to influence the industry of steel scrap is the technology. To realize the recycling utilization, we need to improve the industrial attention on the steel scrap and introduce the advanced technologies.
Hammer crusher, also named as the hammer crusher machine, is able to process the steel scrap into things of great value. Along with the rapid development of crusher industry, there are more and more advanced crushers at home and abroad. Featured in the high working efficiency, long service life and easy maintenance, the hammer crusher machine is able to realize the recycling utilization of steel scrap and industrial development of steel scrap.
As a professional supplier of hammer crusher machine, FTM Crusher Company has made the production for more than 30 years and is known as the NO.1 brand of China Mining Machinery. Click the website to know the price of hammer crusher.