Aspects for Notice to Buy FTM VSI Crusher
For purchasing the sand making production line, what aspects you should notice? Then, the following content will discuss about this problem in detail. At first, it is the crushing ability of VSI crusher. For buying the sand making production line, most customers will more concern about the working efficiency of VSI sand maker. Of course they'll think. All in all, sand making plant is the core equipment for sand making production line.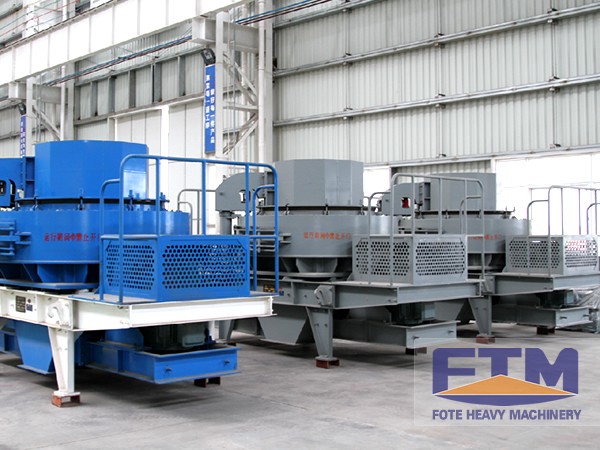 Then, it is the production scale of sand making plant. Since the whole line includes many equipment like feeder, mixer, crusher, screen and conveyor, the cost for investing them is much high. Therefore, you should select the most economic and appropriate plan for deploying the relevant devices according to the production scale. Besides, you should fully consider the working capacity of every device. Only so, you can get the target in the most effective way.
As to the last aspect, it is the demands toward the size of finished products. For the final aim of users, it is to have the high-valued sand aggregates. To measure the working performance of production line, you can start from the size, shape and evenness of finished products. Even though sand aggregates enjoy the feature of wide application ranges, they are still strictly required in quality.
Therefore, to get the high economic and social benefits, you should select the sand making production line which can satisfy the demands of every ranges for the performance of sand aggregates. Interested in the VSI crusher of FTM Crusher Company? Greater discounts for you on website!