Current Situation of Impact Crusher at Home and Abroad
In 1950s, the first impact crusher was produced in the world. The birth of impact crusher basically meets the higher demands of people for industrial production. Being featured in high working efficiency, simple structure and convenient maintenance, the impact crushing machine can deal materials with relatively large volumes. Afterwards, along with the continuous improvement of crushing theories and technologies, the China impact crusher has developed rapidly in these years.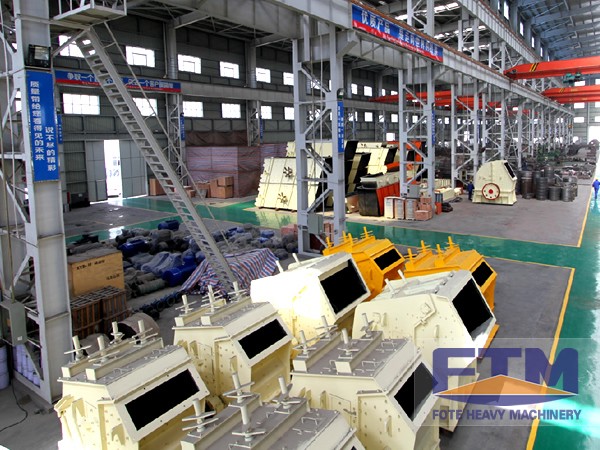 With many specifications, the impact crusher has been widely used for industries like mining, sand making, cement and chemical engineering, etc. Compared with the impact crusher of foreign countries, impact crusher in China develops relatively late. Since 1980s, the technological blank of impact crushing machine in China has been really filled. Even though the technology of impact crusher in China is relatively later about 20 years than that of foreign countries, the large distance has been significantly shortened by the common efforts of crusher enterprises at home.
With an area about 100,000 square meters and two large-sized heavy duty industrial workshops, FTM Crusher Company is one of the large-sized mining machinery manufacturing and exporting bases in China. Our equipment includes more than 200 sets of large and medium sized metal processing, riveting and installing machines. The maximum lifting capacity is about 300 tons. Interested in our products? please feel free to visit our website and leave messages our it or directly email us. We will reply to you as soon as possible.