Difference of Impact Crusher at Home and Abroad
At present, impact crusher has become a commonly-seen equipment for tertiary crushing. Under the current situation of extremely strict demands for the sand aggregates, the impact crushing machine has become a necessary equipment. Nowadays, the technological level of China impact crusher at home has been significantly improved. Compared with the advanced level at abroad, the level of crushing technology at home is somewhat backward. The backward aspects are mainly reflected on the product design and wear-resistant materials.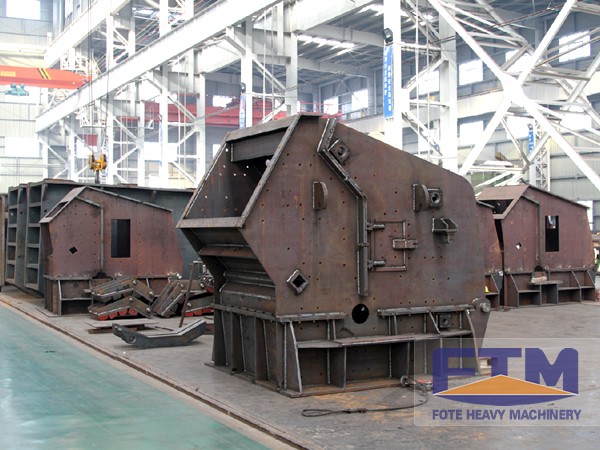 For impact crushers at home, they are quite poor in rotor quality and relatively low in working capacity when dealing hard materials. Meanwhile, the cavity of impact crushing machine is designed a little unreasonably. Unreasonable design of crushing cavity can not only influence the quality of whole machine, but also bring a lot of troubles for the application and maintenance.
Since the level of R&D for wear-resistant materials at home is relatively low and there is no strict quality control, China impact crusher is relatively low in service life and easy to be worn out after being used for a much longer period. For the future development, manufacturers like FTM Crusher Company should pay much attention to the optimization for product design and improvement toward the quality of wear-resistant materials.
If you want to work with us, please feel free to visit our website and leave messages our it or directly email us. We will reply to you as soon as possible. Sincerely welcome you to come for site visit and inspection. Looking forward to working with you in the near future.