Efforts to Prolong the Service Life of Jaw Plate
Jaw plate, as an important fittings, is directly related with the normal production and working efficiency of jaw crushing machine. At the same time, as an easy-wearing part, the jaw plate is easy to be worn out during the working process of China jaw crusher. Once the jaw plate is seriously worn out, the normal operation of whole jaw crusher machine would be influenced. As a professional manufacturer of jaw crushing machine, FTM Crusher Company has done a lot efforts to improve the service life of jaw plate.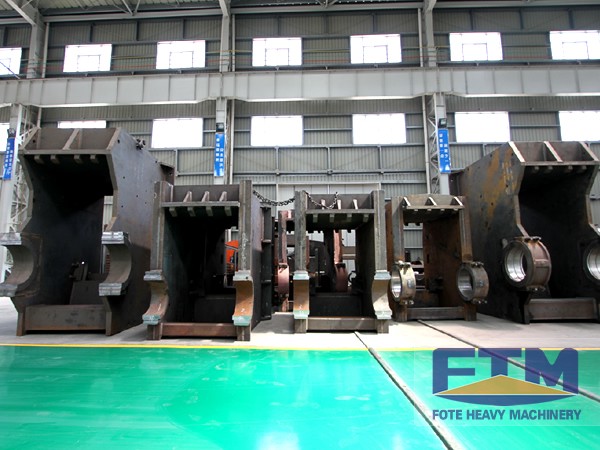 The first effort is to continuously optimize the structure. For jaw plates, they are classified into movable plate and static plate. Raw materials are much easier to be crushed if the movable plates and static plates are in right location. The second effort is to take some high-tech wear-resistant materials into use. The application of wear-resistant materials are very effective to prolong the service life of jaw plates. The last effort is to firmly fix the jaw plate. Firm fixation of impacting plate can effectively prolong the service life of jaw plates.
Based on the excellent technology and predominant performance, FTM Crusher Company is dedicated to the excellent construction of national economy. Now, Fote is marching to the world, seeking the new development space in the world for establishing the multinational corporation. Interested in our products? please feel free to visit our website and leave messages on it or directly email us. Professional engineers in our company will reply to you as soon as possible. Sincerely welcome you to come for site visit and inspection.