Superior Features of FTM Impact Crushing Machine
Impact crusher, also named as impact crushing machine, is the most effective and practical machine. China impact crusher is mainly used to crush materials like pebble, granite, basalt, iron ore, limestone, quartz, coal gangue and construction waste, etc. With wide application ranges, the impact crusher is very popular among the world markets.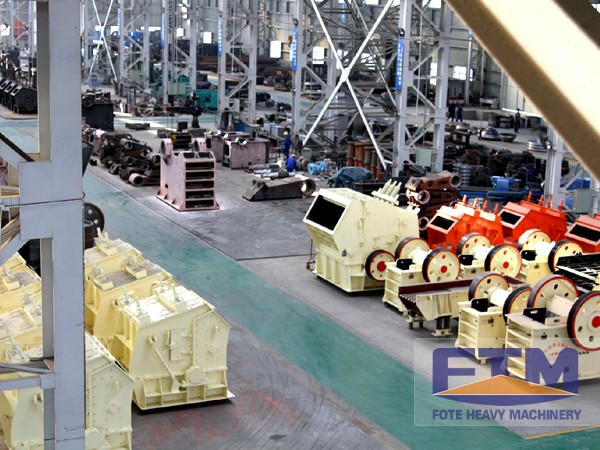 With remarkable features of high crushing efficiency, simple structure, easy installation, convenient transportation and low production cost, impact crushing machine is mainly used for tertiary crushing and coarse milling. The finished products of impact crushing machine, with low acicular content inside, can be regarded as good sand aggregates, artificial sand and high-level road aggregate, etc.
At an early period, compared with the impact crushers in the world market, China impact crusher at home was somewhat backward. Featured in low output and yield, the China impact crusher could not basically meet the demands of customers for the sand production line.
While, nowadays, by virtue of the continuous efforts of manufacturers, the backward impact crusher has become more and more advanced crushers featured in high working efficiency and great economic benefits. orality oriented, people will be honest; quality rooted, product will be excellent. If you want to work with FTM Crusher Company, please feel free to visit our website and leave messages our it or directly email us. We will reply to you as soon as possible.