Role of Impact Crusher for the Modern Society
In recent years, along with the construction of national infrastructures, the sales of impact crusher have begun to increase for a large scope. At the same time, the impact crushing machine has been improved in many aspects. Efforts, being made on impact crushing machine, not only offers a lot of raw materials for the industrial construction, but also injects new forces for the whole mining machinery industry.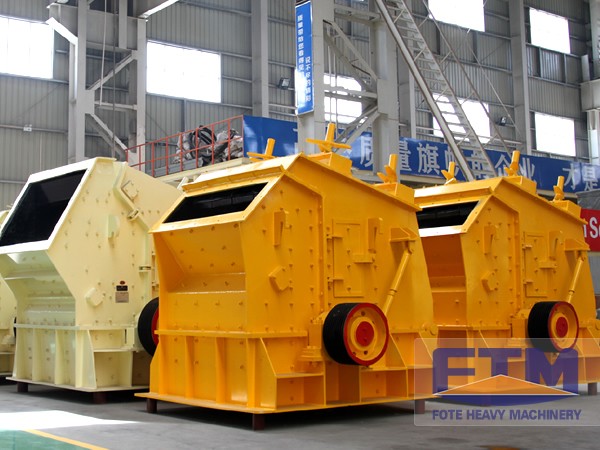 For the advanced features of impact crushing machine, they are mainly reflected on the cavity design, unique hydraulic device and locking device. These advanced devices, being equipped in the impact crusher, make the performance more excellent and maintenance more convenient. Impact crushing machine, with remarkable features of high working efficiency and wide application ranges, can be a great stimulant for the development of modern society.
As a professional manufacturer of impact crushing machine, FTM always holds the service tenet that quality is regarded as life and customer as God. Different from the products of counterparts, FTM products cover a relatively wider range from sand making equipments, briquetting machine to drying machine and pelletizing machine. In a word, to be broad with details inside is the working direction of FTM.
Based on the painstaking efforts, products of FTM Crusher Company have become the leaders of domestic markets and more and more popular around the foreign markets. If you want to work with us, please feel free to visit our website and leave messages our it or directly email us. We will reply to you as soon as possible. Sincerely welcome you to come for site visit and inspection.