Outstanding Performance of VSI Sand Maker
For a much longer time, people only focus on the development speed of economy while overlook the protection for resources and environment. While, nowadays, people are often suffered by the natural disasters like earthquake and debris flow, etc. All these natural disasters are reminding people the importance of environmental protection. With regard to the efforts of governments, they have legislated several laws to arouse people's attention on the protection for environment and resource.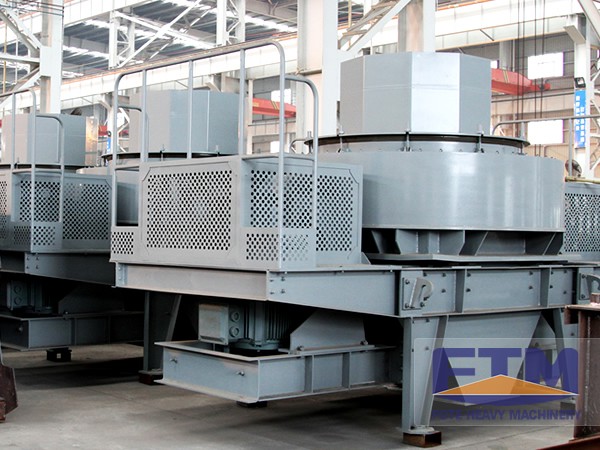 Under such condition, enterprises either in what industry should make corresponding changes in the development ways. Enterprises, which conform to the popular sense of environmental protection, can acquire development. As a kind of sand making equipment, the VSI crusher is indispensable for the infrastructure construction, urban development and new rural reconstruction.
To comply with the development of times, manufacturers have made the VSI sand maker more large-scale, modern, high-efficient and energy-conserving. Featuring in high output, high working efficiency, great energy conservation and environmental protection, the VSI sand maker is suitable for the current development of economy and society. Being awarded the "Chinese Famous Brand", FTM Crusher company has made the production for more than 30 years.
With products being exported to countries like India, Pakistan, Japan, Australia, FTM as the NO.1 brand of China mining machinery is well-received around the world markets. If you want to work with us, please leave messages our official website http://www.orecrusherfactory.com or directly email us at vip@sinoftm.com. We will reply to you as soon as possible. Sincerely welcome you to come for site visit and inspection.