Future Development of VSI Sand Maker
Looking around our surroundings, we will find that every road, building and public place is indispensable from the sand aggregates. It is these sand aggregates that meet the basic requirements of us for living and working. While, we have to confront a reality that all natural things are limited. In the past, we constructed our roads, houses and cities by continuously and excessively collecting the river sands and sea sands.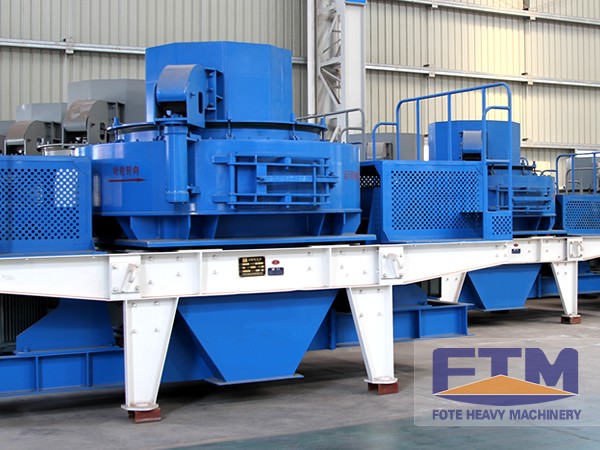 While, along with the increasing demands, sands in rives and seas are almost exhausted. The existing sands can not meet the current demands for social development. The serious and excessive exploitation of sand material may bring series damages to the watercourses and arouse the ecological imbalance. Under such conditions, it is urgent to produce some specialized machines to make sand aggregates like VSI crusher.
Along with the gradual development of basic engineering construction, demands for the VSI crusher are becoming more and more great. As a professional manufacturer of sand making machines, FTM crusher company will work together with the times and technologies at home and abroad and produce more advanced machines. These advanced machines will be the stimulant for the development of basic engineering construction.
The future work will emphasize on the performance improvement of existing machines. Being intelligible, automatic and high-efficient, machines in the near future will be more qualified to meet the strict demands of basic engineering construction for the production of sand aggregates. Meanwhile, being equipped with more advanced dedusting or other environmental-friendly devices, crushing machines in the future will be more capable to adapt the demands of times for environmental protection.
VSI crusher supplier: http://www.orecrusherfactory.com