Reasons for the Dust Production of Impact Crusher
As a newly-type and high-efficient crushing machine, the impact crusher enjoys the remarkable features of small volume, simple structure, high crushing ratio, great working capacity and even particle size for finished products, etc. All the above remarkable advantages make the impact crushing machine widely used in different industries. While, it has the shortcoming of dust production. This shortcoming has troubled many manufacturers and users. The following content will give a brief explanation to the shortcoming of impact crushing machine.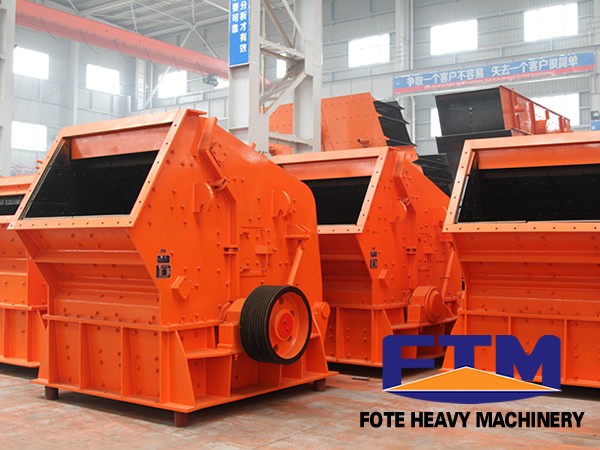 Crushing in multiple levels is carried in the crushing cavity of China impact crusher. As a result, the particle size of finished product is more and more fine. Along with the rotation of rotor, the fine particles would fly out due to the momentum of themselves. Therefore, a lot of dust are produced. In addition, after long-term working, the lining plate and hammer head of impact crushing machine are battered. As a result, the airtight property is relatively poor and lots of fine dust are produced outside.
As a professional impact crusher manufacturer, Fote is dedicated to offering the best products and services for customers. With the service tenet of being responsible for every procedure, every product and every customer, Fote makes its products more and more popular among the world markets. Many enterprises in the world would like to establish long-term cooperation with Fote.
If you need our products, please click the website and leave messages on it: http://www.orecrusherfactory.com. Professional personnel in our company will contact with you as soon as possible.If you have any question about our products, leaving your advice on our website is also OK. We will take them sincerely. Thank you! Fote sincerely welcomes you to come for site visit and inspection.