The Textures of Hammer in China Hammer Crusher
As a core part and easy-wearing part for hammer crusher, the hammer part is classified into casting hammer and forging hammer according to the manufacturing process. Based on the difference of texture, the hammer of hammer mill crusher can be divided into composite hammer, hard alloy-cast steel hammer, high manganese steel hammer and so on. Hammer being made with high-chromium alloy is excellent in hardness and strong in wear-resistant ability. Work hardening can occur on the surface when being pressed by huge power or impacted by heavy load. While, this hammer is easy to be broken apart without the bearing of hammer carrier.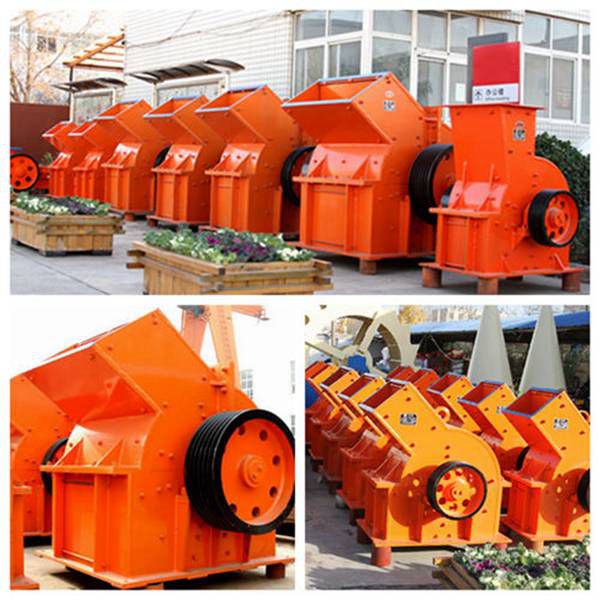 With regard to the hammer being made with high manganese steel, it enjoys the remarkable features of super structural manufacturability and low price. While, it has much higher requirements for the whole performance of crusher. Or else, the wear-resistant ability could not be fully exerted. As for the composite hammer, it integrates the tenacity and wear resistance together. Compared with the above hammers, hammer being forged with hard alloy-cast steel has higher hardness and stronger tenacity. In addition, this hammer enjoys the features of strong bending strength and impact resistance. Hammers of hammer crusher machine in different texture have different advantages and disadvantages. What we need to do is to select the most suitable according to the properties of raw material.
Being the NO.1 brand of China mining machinery, Fote has made the production for more than 30 years. By virtue of excellent performance and high working efficiency, Fote products are more and more popular around the world markets. If you want to work with us, please leave messages on the following website or directly email us: http://www.orecrusherfactory.com. We will reply to you as soon as possible.