Remarkable Advantages of the FTM Impact Crusher
Impact crusher, also named as impact crushing machine, is often used for secondary crushing. Known as the ideal machine for secondary crushing, impact crushing machine has superior advantages. The following content will discuss about them one by one. At first, With large feeding mouth and wide crushing cavity, impact crusher is suitable to crush materials like pebble, granite, basalt, iron ore, limestone, quartz, coal gangue and construction waste, etc.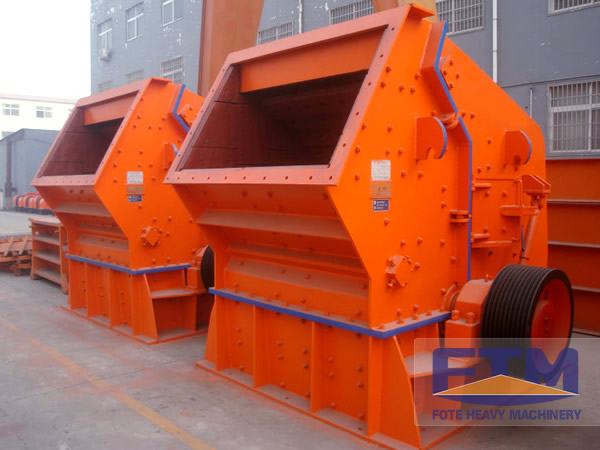 All these features decide the high working efficiency of impact crusher. With compact structure and strong rigidity, impact crushing machine can crush materials for about 550 tons for an hour. Besides, these materials are all great in hardness. Featured in the strong resistance to wear, impact and hit, impact crushing machine can work for a much longer period without being maintained.
Since impact crusher is adopted with the non-key connection, failure rate is very low. By using the impact crushing machine, you can save a lot of time and money for repair or change. Generally, if materials are too wet, work of crushers will become difficult. While, by using the impact crushing machine, you can be free of the trouble of blocking. At last, no matter how you adjust the crushing ratio, working efficiency of China impact crusher is not too easy to be influenced.
With production experience for more than 30 years, FTM Crusher Company can offer you the discounts for the first five months in 2016. To extend the scope of business, FTM Crusher Company will do more efforts to make you satisfied. Surprises for you on website!