Service Life of Bearing in Hydraulic Cone Crusher
As we all know, the bearing is an important part of hydraulic cone crusher. The performance of bearing directly influences the working condition of whole machine. Then, this paper will discusses about several techniques for prolonging the service life of bearing. The purpose of this paper is for you to take as reference. When you install the hydraulic cone crusher, you should cover the fixed contacting surface with grease oil, movable contacting surface with thin oil. After installing the bearing, you should lubricate the outer ring with specialized bearing.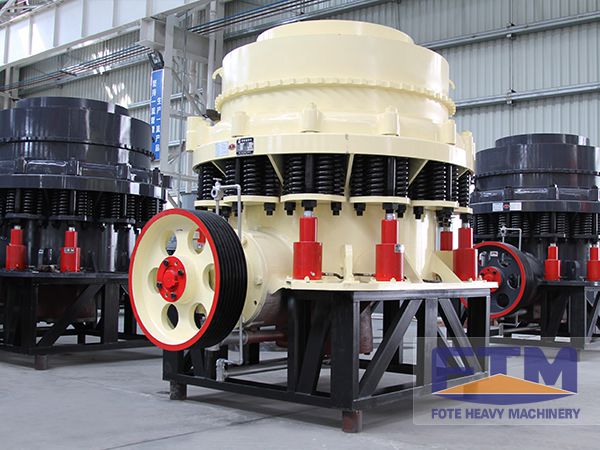 Lubrication for bearing does not seem to be simple. The lubrication range should cover the surface of all rollers. After lubrication, the outer ring with location recovered should be covered with plastic film for dust prevention. With regard to the daily use, the bearing should be often cleaned. Being placed in the water, the dirt bearing with oil on the surface should be cleaned by the brush. With regard to the balls and loopholes in the bearing, they should be cleaned in detail. It is well-known that the bearing is regarded as an easy-wearing part.
The wearing condition of bearing should be checked regularly. Once the bearing is badly damaged, immediate change with a new one should be done for the normal working of hydraulic cone crusher. With the service tenet of being responsible for every procedure, every product and every customer, Fote is doing its best to stabilize the NO.1 brand of China mining machinery. If you need our products, please click the website and leave messages on it: http://www.orecrusherfactory.com. Professional personnel in our company will contact with you as soon as possible.