Solutions to the Common Failures of VSI Crusher
Along with the increasing demand for artificial sand, the VSI crusher has been widely used. You need to have a brief understanding toward some failures of VSI sand maker. Only so, when failures occur, you have detailed and reasonable solutions. You can operate the VSI sand maker as long as there are no materials inside. Or else, the dynamo would be burned out due to the excessive start-up pressure. Therefore, before turning on the VSI crusher, you need to ensure that there is no material inside.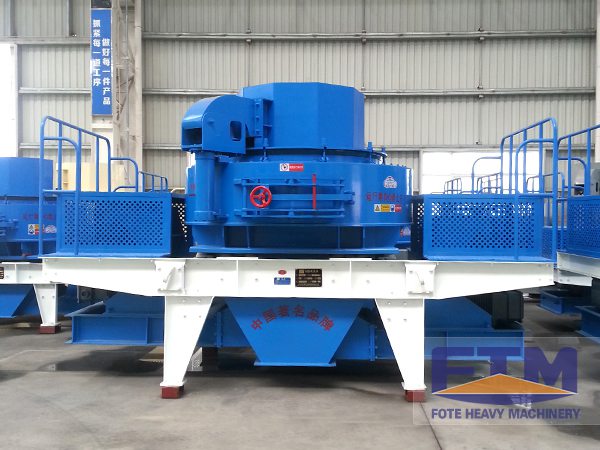 Any crusher has its application ranges and it is no exception for VSI sand maker. If the raw material is too large, the feeding mouth of VSI sand maker will be blocked and the working efficiency of whole production line will be influenced. Therefore, you should ensure the size of raw material in a limited scope.
After long-term operation, the VSI crusher is easy to be damaged due to serious wear. Therefore, you should make maintenance work for the VSI sand maker to prolong the service life. Since the dramatic motion of VSI crusher is easy to loosen up the screws, you should often check the screws to make the machine work safely and smoothly. As a professional manufacturer of VSI crusher, FTM crusher company is dedicated to offering the best products and services for customers.
If you want to work with us, please leave messages our official website http://www.orecrusherfactory.com or directly email us at vip@sinoftm.com. We will reply to you as soon as possible. Sincerely welcome you to come for site visit and inspection. Looking forward to working with you in the near future.